The CNA Classes in Fort Collins, Colorado that have been approved and licensed by the state of Colorado are shown to you on this page. For any questions about their enrollment dates, requirements of the certification curriculum, tuition fees, or class schedules, just call the number provided below.
Front Range Community College Larimer – Medical Careers Exploration
4616 S. Shields – BP 121 M
Fort Collins, CO 80526
Program director: Melanie Huibregtse, RN
(970)-204-8222
Geriatric Education Centre
802 West Drake Rd
Fort Collins, CO 80526
Contact: Mary Ann Kelleher, RN
(970)-494-6455
You must take the nurse aide exam before becoming a nurse aide. Before you can take the exams, you must makes sure first if you are eligible for it. To find out, you must determine what eligibility route that applies to you. For those who have not yet received any proper training, they must complete the necessary semesters of a state-approved training program and then apply for the exams. If you are already working as a nurse aide in a healthcare facility, then you will only have 4 months to get your license if you want to continue your work.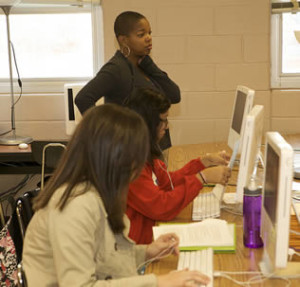 If you have completed a nursing-related course like Practical Nursing or Psychiatric Technician, but have never been license, you can still apply for the NNAAP exams. You must have at least 5 semester credits for the fundamentals of your selected courses. When you apply, you must send a copy of your transcript and a verification letter from your schools. Like other applicants, you will be given 2 years to pass the exams. To get more details about the current certification requirements you can contact Pearson Vue at 1-888-274-5050.
This Home Rule Municipality is a part of Larimer County. Aside from that, it is also the county seat of Larimer. You can find this city situated on the Cache La Poudre River. It is also just a few miles from Denver. As of the 2010 census their total population is now at 143,986. It is the fourth most populous city in the state. It has a total area of 53.38 sq miles and a population density of 2,549.3/sq mile.
The Poudre Valley Health System is one of the biggest employers in the area that is involved i health care. Other centers and providers in the area include Aspen Medical Center, Rocky Mountain Family Physicians, 9 Health Fair, Orthopaedic and Spine Center Of The Rockies, Banner Medical Clinic-Harmony Road, The Women's Clinic of Northern Colorado, Associates In Family Medicine PC, and Urgent Care at Miramont LLC. photo attribution: departmentofed