The certified nurse aide programs in Pagosa Springs, Colorado that are listed on this page are all the Colorado state approved certified schools that are available for enrollment. For more information about their classes, just call the number provided.
Pagosa Springs Medical Center
95 South Pagosa Blvd
Pagosa Springs, CO 81147
(719)-731-3700
Becoming a nurse aide is one of the best options to enter the medical field right now. With an increase in population, there is also work for fresh graduates. Aside from being less costly that other programs, what makes this a great option is the fact that it does not take that long to become a nurse aide. The most important tasks that you must do is to complete a CNA training program, and pass the NNAAP Examination, as well as the background checks done by the federal and the state.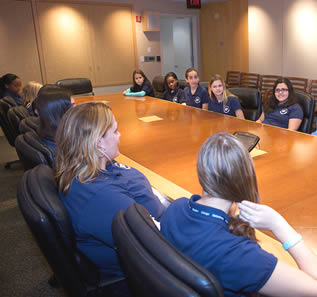 To complete a program, you must spend at least 80 hours in both lectures and skills training. These programs are being offered by colleges, high schools, and healthcare facilities. You should make sure that the program you choose is approved by the state so that you will be eligible to take the license exams afterwards. Every applicant is required to pass the exams within 2 years from the submission of their application to Pearson VUE. If you have any questions about the license exams, you can contact Pearson VUE at (888) 274-5050.
Pagosa Springs is the county seat of Archuleta County. It is also the only incorporate municipality in the county. According to the last census, they now have a total population of 1,591. It has a total area of approximately 4.4 sq miles, where all of it is land. Its population density is 363.1/sq mile. It is situated only a few miles from New Mexico border.
Examples of health care centers that you can find in the area include Pagosa Osteopathic Care, Family Medical Center, Mills Christopher DO, Mental Health Center – Services, Counseling Center Individual Group & Family, and many more. photo attribution: departmentofed