The CNA Classes in Arvada, Colorado that are approved in Colorado and available for enrollment as of the making of this post are shown below. For more information about requirements of becoming certified, class schedules, and tuition fees, just call the number provided.
Warren Tech – North
11325 Allendale Dr
Arvada, CO 80004
Program contact: Linda P. Efird, RN
(303)- 982-8642
The completion of a state-approved training program is a requirement in taking the NNAAP exams. Even if you are already a CNA license holder from a different state, you will still be required to take Colorado's license exams. The only difference is that you will no longer be required to enroll and complete CNA program again. LPNs, RNs, and LPTs, licensed or not, may directly apply for the exams. They will only need to provide a copy of their licenses or proof of training.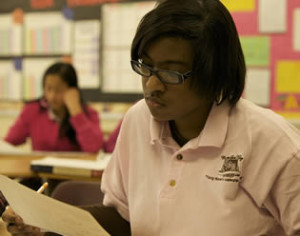 The CNA license exams of Colorado are conducted by Pearson VUE. Their examinations are composed of a written and a skills evaluation. There are some occasions that the written exams will be replaced with an oral exam. All topics that were taken up during your training will be questioned during the first part of the exams. As for the skills evaluation, out of all the nursing skills, there will only be 5 procedures that will be asked to be demonstrated. They will randomly choose the five out of a list of 25 nursing procedures. You can view their list at Pearson VUE's website at www.pearsonvue.com.
This city is a part of both Jefferson and Adams counties. It is also a part of the Denver metropolitan area. As of the latest census their total population has reach up to 106,433 residents. It is considered to be the 8th most populous city in the state. You can find this city a few miles northwest of Denver. It has a total area of approximately 35.759 sq miles and a population density of 3,029/sq miles.
Health care centers and providers that you can find in the area include Exempla Westside Family Medicine, Smith, Cindy MD, Doig David J MD, MCPN Arvada Clinic, Arvada Chiropractor, Ingenium Health Care, Legacy Health Care Services, and Seasons Care Group. photo attribution: departmentofed