The nursing assistant classes in Grand Junction, Colorado on this page are all the most recent state licensed program available at this time. For more information about getting certified as a nurse aide, school schedules, tuition rates, or program requirements, just call the number provided.
Larchwood Inns
2845 N. 15th St.
Grand Junction, CO 81506
Program director: Kathryn Thompson, RN
(970)-245-0022
Western Colorado Area Health Education Center
744 Horizon St, Ste 220
Grand Junction, CO 81506
Contact: Kathi Kamplain Wilson, RN
(970)-434-5474
Western Colorado Community College
2508 Blickmann
Grand Junction, CO 81505
Program coordinator: Peggy Link, RN
(970)-255-2600
Western Colorado Community College Med Prep
2508 Blickmann
Grand Junction, CO 81505
Contact: Theresa Bloom, RN
(970)-255-2600
Before you are allowed to handle patients as a nurse aide, you must first undergo the proper training. You can either enroll in a nursing program or a CNA training course. You should make sure that the program you choose is approved by the state of Colorado. The completion of a training program is one of the most important steps in becoming a nurse aide. Without the proper training, you cannot apply and take the NNAAP Exam. You must pass the NNAAP exams to get your name in the state's Nurse Aide registry and receive your license. Colorado does not allow its CNAs to work without a license/certification.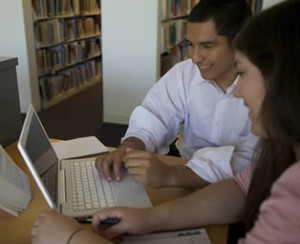 While you are in a training program, you will be spending at least 80 hours in training. Your training will consist of theoretical lessons and skills training. You will learn different concepts in nursing care like infection control, communication skills, mental health, rehabilitation, medical terms, as well as learn the skills needed to take care of the patients like vital signs taking, bed baths, assist in ambulation, feeding them with either normal or special ways, and some emergency procedures.
When you are ready to take the state competency exam you can contact Pearson Vue. Their phone number is 1-888-274-5050 and can be used to schedule a exam date as well as get general information about exam requirements and qualifications.
This city is the county seat for Mesa County. With a total population of 58,566 people at the last census, they are the most populous city in the entire county. It is also considered to be the largest city in western Colorado. It has a total area of approximately 38.6 sq miles and a population density of 1,516.9/sq mile. This city is also a part of Grand Junction Metropolitan Statistical Area. Major highways that you can access from this city include Interstate 70, U.S. Highway 6, U.S. Highway 50, and SH 340.
Examples of health care centers that you can find in the area include 9 Health Fair, Family & Sports Medicine Clinic, Active Phase Spinal Therapies Pc, Grand Valley Urgent Care, Day Surgery of Grand Junction Inc., Med-X Urgent Care, Veterans Affairs Medical Center, Lumigrate – Mardy Ross OTR, Yale Chiropractic Health Center, and many more. photo attribution: departmentofed