The nursing assistant programs being offered in Fort Morgan, Colorado that are approved by the state are all listed below. For more information about class tuition cost, program schedules, or requirements of the CNA certification, just call the phone number provided.
Morgan Community College – HSTE
17800 Rd 20
Fort Morgan, CO 80701
Contact: Jane Reyez, RN
(970)-542-3100
Morgan Community College – Post Secondary
920 Barlow Road
Fort Morgan, CO 80701
Contact: Jane Reyez, RN
(970)-542-3100
If you are considering on entering healthcare, you should try to think about becoming a nurse aide. The demand for their profession is very high not only in Colorado, but other states as well. It is also one of the fastest ways to enter. There different state requirements that must be met first in order to become one. The first thing that you need to do is to complete a CNA training program that is approved by the state. Most of the program that are being offered here can be finished within 3 months, depending on the program you enroll in.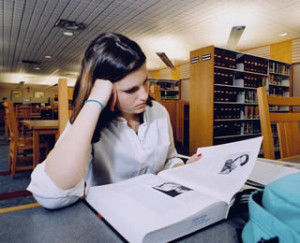 To complete a program, you must have at least 80 hours of training. The training will be composed of lectures and hands-on skills training. You will be taught in the different fundamentals of nursing like infection control, mental health, communication skills, rehabilitation, medical terms, as well as skills like proper hand washing, bed making, bed baths, feeding the patients through different methods, and other basic nursing care skills.
After you complete your training, you can then apply of the NNAAP Exams. If you pass the NNAAP examinations, your name will be entered in the state's nurse aide registry and you will receive your license. This is a necessary step since the state does not allow its nurse aides to work without a license. Other requirements for the exams include passing the background checks, undergoing immunization and physical exams, and submitting the necessary paperwork like the completed application form, ID photos, fingerprint cards, and payment for the exams.
This city is the county seat of Morgan County. It is a Home Rule Municipality. According to the latest census, their total population is at 10,844 people. It has a total area of approximately 4.5 sq miles, where almost all of it is land. Its population density is 2,452.00/sq mile. This was originally a military fort that was established in 1865. It was named after Colonel Christopher A. Morgan. Major roads that you can access to get to this city include Interstate 76, U.S. 34, Business Loop 76, and State Highway 52.
Examples of health care centers and providers that you can find in the area include Women's Clinic Of The Plains, P.C, Colorado Plains Medical Center, Colorado Urology Center, Salud Family Health Center, Fauconier Ian, Colorado Plains Internal Medicine & Pediatrics, Schoelkopf Lawrence MD FACS, and Fort Morgan Medical Group PC. photo attribution: departmentofed