The nursing assistant training programs in Brighton, Colorado that are shown to you on this page are all the state approved classes that are currently open for enrollment. For more information about the cost of tuition, program schedules, or requirements of certification course please call the number below.
Brighton High School – HSTE
270 South 8th Avenue
Brighton, CO 80601
Program contact: Kristen Egan, RN
(303)-655-4126
Before you are allowed to handle patients as a nursing assistant, you must have the proper knowledge and training to do so. As a nursing aide student, you will be spending 80 hours learning diverse topics and skills in the fundamentals of nursing like infection control, mental health, therapeutic communication, patient's rights, medical ethics, vital signs taking, proper documentation, emergency procedures, as well as other important subject.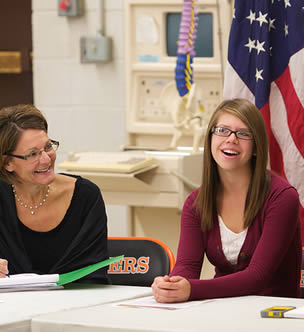 After you complete the program and the necessary paperwork, you can then apply for the NNAAP examination. The examination that is conducted by Pearson VUE is composed of a written and a skills evaluation exam. The written exams if sometimes replaced with an oral examination. For the written exam, it will have 70 multiple-choice questions. As for the Oral examination, out of the 70 questions only 10 of those will be multiple-choice reading comprehension questions. During the skills evaluation, the applicant will be asked to demonstrate five randomly selected nursing skills. The applicant must pass the first part of the examination in order to proceed to the skills demonstration.
This city is a Home Rule Municipality that is a part of both Adams and Weld counties. It is also the county seat of Adams County. According to the 2008 census, their total population has reached up to 31,380 people. Brighton has a total area of approximately 17.2 sq miles and a population density of 1,215.4/sq mile. It is considered as a suburb of Denver.
Examples of health care centers that you can find in the area include Complete Home Health Care LLC, Advanced Women's Health Care, Heartland Home Health Care & Hospice, Columbine Ridge Family Medicine, Alcott Women's Center at Platte Valley, Complete Care of Colorado, and many more. photo attribution: departmentofed