The Hawaii Certified Nurse Aide Registry lists all the certified nurse aides in the state of Hawaii.  Here you will be able to find valuable information regarding current licensure status in order to determine if he or she can be hired to work as a CNA.  It is a standard in this state to hire only those whose names are included in the list and are deemed to have completed training and hold an active state issued license.  Without this very important requirement, no one can be allowed to work in any health care facility in the capacity of a nurse aide.
Hawaii Nurse Aide Registry
PO Box 3469 Honolulu, HI 96801
Phone Number: 808-739-8122
Fax: 808-734-8318
Registry Managed by:
American Red Cross
4155 Diamond Head Road
Honolulu, HI 96816
Phone: 808-734-2101
Fax: 808-735-8626
Verify a CNA in Hawaii
The state has hired the services of Prometric in order to handle and manage the online nurse aide registry making it easily accessible to anyone who wishes to acquire information regarding one's licensure status.  It is not easy to hire a health aide worker especially when their tasks involve taking care of the physically incapacitated and the weak.  This means that nurse aides have to go through a strict and rigorous training as well as examination in order to determine if they can do the tasks of the job to the specifications set by the federal and state governments.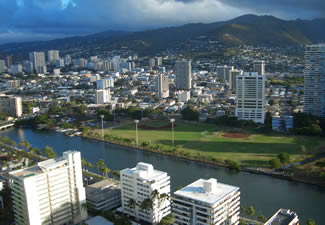 By visiting Prometric, you can find a workers certification status and background history.  The registry contains all the names of persons who have a current and active certification as well as those who have a revoked or suspended license due to abuse and neglect of residents.  If a nursing assistant has a complaint filed against him or her and the Department of Human Services have found it to be true, his or her license would be revoked and will never be allowed to work as a CNA again in Hawaii.
You can look these types of information up on Prometric by entering the candidate's name and social security number on the search box.  The service is free of charge and can be done by anyone who wished to obtain information regarding a particular CNA applicant.  The state has made the registry accessible online due to the various demands that come from the many employees who wish to know their current status also.  This way, the public is made more aware of their right to safe and highly capable health workers who can deliver their services based on a very high standard which is one of the aims of Hawaii's Department of Health.
The Prometric website also provides valuable access to helpful information with regards to acquiring nurse aide licenses.  They provide the forms and manuals which one has to read in order to pass the test which is also administered by the company.  By visiting the website, one can also have access to other helpful links which are related to certification, such as the Professional and Vocational Licensing Division which officially provides the certification for all nursing aides.  There is also the Department of Health and the Department of Human Services which also helps to maintain the Registry as well as receives all formal complaints against training facilities and their employees. Visit this page to read more about the latest HI nursing assistant certification requirements.