If you are looking for the Nurse Aide Registry in Alaska, you need not worry.  The state has made it available online in order for the public to have easy access to important information which they will need for hiring certified nurse assistants.
Alaska CNA Licensing Examiner Registry
550 W. 7th Avenue., Suite 1500
Anchorage, AK 99501-3567
E-mail:nursing@alaska.gov
Phone: (907) 269-8161 or (907) 269-8196
Search the Alaska Certification Verification Database
The state acknowledged the need for ease of access to this information due to the overwhelming demand from prospective employees and employers to know about their current license status. Although other forms of communication are reliable, the use of the internet in order to deliver free information to anyone who needs it is a definite advantage to anyone who seeks for them.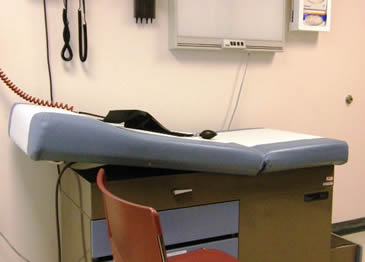 It is important to have an easily accessible site where one can get important information regarding a state's health office.  This is one of the main concerns of the state of Alaska and has made the Division of Corporations, Business and Professional Licensing one of the institutions which will give the public easy access to records with regards to the licensing of health workers. One can easily find this website by keying in the appropriate words in search engines.  The website offers free information to those who are looking for the current status of licensure of different workers who wish to apply as certified nurse assistants in the state.
We all know that having the correct information is vital before hiring anyone for this particular position.  This is due to the sensitive work that will be involved in handling patients which a certified nurse assistant is required to do.  Hence, the state has implanted proper regulations before one can achieve a license as a certified nurse assistant.  This includes proper training in a right training facility, passing the state and federal criminal background check, having physical examinations to determine an applicant's ability to perform his or her work, and passing the state's examinations for nursing assistants. Click this link to learn more about current AK nursing assistant certification requirements.
All of these processes need to be successfully passed by an applicant in order for her or him to be included in the state's Nurse Aide Registry.  Not everyone are eligible for this type of work hence the strict standards and regulations that they impose.  Aside from that, one can have current complaints and other problems which would need to be resolved by the state's Board of Nursing and which in turn will also be supplied in the information with regards to a particular certified nursing assistant.  This will also be indicated in the website which is shown by either a red or green color on the applicant's status.
By providing the public with such information, they will be better able to judge an applicant's capacity to do her job or for a CNA to know what his or her current licensure status is.  The easier that this information is relayed to the public, the better chances will there be to provide the appropriate health care services to them.  Having made it online has only made it certain that the best applicants will get the best types of jobs and positions for this field of work.