The New York State Nurse Aide Registry is a part of the state's compliance with State and Federal Regulations requiring each state to have their own registry.  As of today, there is also a recent regulation which needs that each nursing facility should be able to ascertain the current certification status of their applicant CNAs first before hiring them.  This means that employers would need to check or verify the certification of applicants first on the web before proceeding to the hiring process.  The good news is that employers can access the registry any time of the day, any day of the week.
New York Nurse Aide Registry
875 Central Avenue
Albany, NY 12206
Phone: 518-408-1297
24 hour automated voice response system:
1-800-918-8818
Registry Managed by:
Prometric
1260 Energy Lane
St. Paul, MN 55108
Phone: 800-805-9128
Fax: 800.813.6670​​
NY Nursing Assistant Search
The registry is not just useful to a particular set of people such as nursing facilities.  They are also important for nurse aides and the public in general as it will give them the ability to choose the types of health workers that they will hire depending on their capacity to perform on the job.  There is also an interactive voice response which users can make use of if they prefer a faster and more efficient way of having their inquiries answered by the registry.  The voice system is available seven days a week, 24 hours a day. This means that you can get a verification of the CNAs certification status either through a written format or through the phone.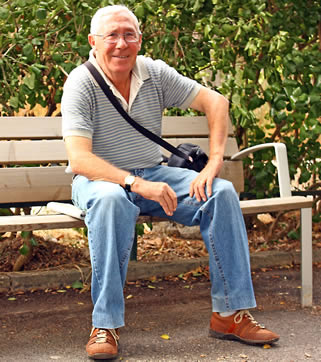 It is a well-known Federal regulation that every certified nursing assistant should be entered into a registry in order to determine their appropriateness for hiring by potential employers.  This is a very strict requirement that everyone has to comply with if they wish to be employed as nursing assistants in the state.  The state enforces a series of requirements which will have to be successfully accomplished by an applicant before he or she can be allowed to work on the state in the capacity of a caregiver or employee of a long-term care facility.
This involves getting an accredited training center for the training as well as successfully passing the training program itself.  This means that one has to do their best in order to get the approval of their instructors in how they perform both in the classroom and clinical sessions of their training.  After this, they will have to comply with the physical test and criminal background check that would be needed to ascertain whether they are viable for the position or not or whether they will be disqualified due to a previous conviction in crimes involving drugs, violence, and theft. You can find additional information about the NY nursing assistant requirements by clicking here.
Once you pass the certification exam, you will be allowed to work as a CNA in the state of New York.  Provided that you are able to maintain the standards that are required in nursing facilities, you can enjoy a good employment until the time comes for you to renew your license.  You will then have to submit a renewal form stating that you have accomplished the required number of paid hours in the capacity of a nursing assistant and that you have successfully completed any other requirements such as in-service and continuous education.  You can contact the registry through their website if you have any further questions which are not answered in it.