The Idaho Board of Nursing maintains the list of registered nurses who are capable of delegating tasks and duties to Unlicensed Assistive Personnel which is commonly called as nursing assistants in other states. You can search for those who have an active license through the Prometric website which handles this information for the state of ID.
Idaho Nurse Aide Registry
PO Box 83720
Boise, ID 83720-0036
Phone: 208-334-6620,
Toll Free: 800-748-2480
Fax: 208-334-6629
Managed by: Prometric Idaho
1260 Energy Lane
St Paul MN 55108
Phone: 888-843-2341
Fax: 800-347-9242
Email: IDCNA@prometric.com
Search for Certified Nurse Aides in Idaho
The state does not issue licenses to such healthcare workers and one will not be able to find a list of CNAs from their government run website.  However, although this is the case in this particular state, they still have courses and training centers which provide the necessary skills and teaching for this type of occupation.  And they are able to maintain the quality of work of such personnel through the rules that they have for the delegation of duties to such workers.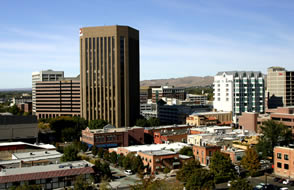 The Bureau of Facility Standards is the one which is responsible for managing these types of workers.  They are required to undergo training at accredited facilities or schools which offer the said courses.  Such schools include the College of Western Idaho, College of Southern Idaho, the Eastern Idaho Technical College, Idaho State University, and the Lewis-Clarke State College.  You can visit either of these schools to learn more about the state's rules and requirements with regards to the training of UAPs.  The training will take 120 hours to finish and this includes classroom sessions as well as a clinical rotation where students will be able to work with real residents.
After finishing the training course, the state also needs you to pass the exams which will determine if you are fit to work as a UAP under the supervision of a licensed nurse.  You will have to contact the Bureau in order to obtain a permission to take the examination.  Those who have finished one semester of a nursing course can also apply to take the exams provided they are able to furnish the Bureau with a copy of their transcript. The exam is composed of two parts requiring you to pass both a written and a skills test showing your aptitude for the said work.
If you have a current and active status as a nursing assistant in another state, you can apply for reciprocity if you wish to work in Idaho.  You will need to contact the Bureau and will provide you with a list of their requirements for you to fill out. You will however, still be required to take the examinations for UAPs in order to determine if you can pass the state's standards.  What will be issued is not a license or certification but an approval for you to work under the supervision of a licensed nurse.  There is no charge for the transaction and you will still retain your current CNA certification from the other state.
If you wish to learn more about the state's rules regarding CNAs, you can contact the Department of Health and Welfare using the contact details above.  They can be easily accessed as they also have an online website where the public can obtain information regarding the state's policies when it comes to health and their various health services. You can also read more about the ID nurse aide certification requirements here.