The Florida Nursing Assistant Registry provides the list of current and active CNAs as well as those whose licenses have been revoked or suspended due to abuse or violations of resident rights.
Florida Licensure Support Services
FL Department of Health
Certified Nursing Assistants Council
4052 Bald Cypress Way Bin C-13
Tallahassee, FL 32399-325
Phone: (850) 488-0595
Hours: M-F 8:00 a.m. to 6:00 p.m. ET
For Applications and Fees
P.O. Box 6330
Tallahassee, Florida 32314-6330
FAX: (850) 412-2207
FL CNA license verification
If you wish to know about the current status of your nurse aide license, you should visit the state's online registry which is maintained by Prometric.  The site contains all of the important information that is related with nursing aide certification as well renewal and applying for reciprocity in the state.
The state of Florida has adopted certain rules which cannot be found in other states with regards to acquiring nursing aide certification such as applying for the certification exams even if you took your nursing aide training outside of the United States.  One is allowed to do that provided that they comply with the state's rules and standards as to such a case.  You can also apply even if you are not a permanent resident of the United States and has recently migrated if you can show them the proper documents that they would require from you.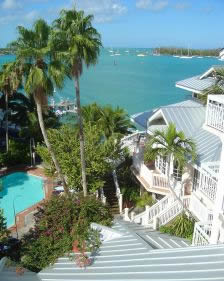 As to other rules, they are the same with those which can be found in other states.  The applicant should be at the proper age, should be physically capable of meeting the demands of the job, and should have a state and federal background check.  They should also be able to pass the certification examinations within the prescribed period.  Another benefit that one can get by applying for a certification in Florida is that they can be reimbursed for any expense incurred for their training if they can be employed within a short period of time after passing the test.  They also have more lenient reciprocity standards compared to other states.  Hence, the state is attracting more CNA applicants aside from the fact that they are one of the highest paying states when it comes to nursing assistants.
Prometric handles all of the information about the current license status of nursing assistants who have been granted to work in the state.  You can gain this information by entering the applicant's social security number on the website.  They also have information regarding those whose licenses have been revoked or suspended by the Board due to violations involving abuse and neglect of a resident.  Hence, one may need to be careful to take good care of his or her reputation as a nursing assistant while they are at their respective work.
Although the nursing assistant registry is being maintained by Prometric, any application or change of name and address should still be addressed to the office of the Florida Board of Nursing.  They are the ones who will be in charge of settling disputes and actions which will be filed against nursing assistants also.  Documents that will be required in order to gain admission to take the test which will also be submitted to the Board.  You can do this online by visiting www.flhealthsource.com which is maintained by the Department. you can also visit this page to read additional details about the current FL nursing assistant certification requirements.