The Ohio Department of Health Nurse Aide Registry is your main source of information when it comes to finding nurse aides in the state.  The state complies with the Federal and State laws which require employers to check the background of a CNA first before hiring them to work as nursing assistants on a healthcare facility.  This is a very important step to take before the hiring process as it ensures the maximum benefit and high quality of health services that will be available for the public whenever they need it.  It is important to check the certification status of an applicant first before proceeding with any hiring at all.
Ohio Nurse Aide Registry
246 North High Street
Columbus, OH 43215
Phone Verification (Ohio Residents): 800-582-5908
Phone Verification: (Outside the State): 614-752-9500
Fax: 614-564-2461
E-mail: NAR@odh.ohio.gov
Registration Card: D&S Diversified Technologies (877) 851-2355
OH Nurse Aide Search
Today, you can renew your CNA certification online if you are a licensed nurse aide in the state.  You can access your certification status by calling the registry, by faxing them, or by sending an online inquiry through the registry's website.  The website also provides information with how you can work as a nursing aide for four months even when you still are not certified yet nor listed on the state's nurse aide registry.  During this four month period, you can work in the capacity of a nurse aide without the need for a certification although you will have to earn your license or certification before that period ends.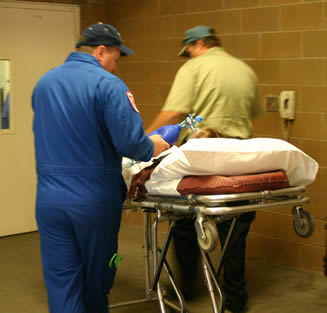 Being on the registry however, does not mean that you can never be removed from it.  There are certain requirements which you will have to fulfill if you wish to maintain an active and current status on the registry.  This includes working in the capacity of a nurse aide for the past twenty four months for specified period of time.  If you fail to comply with this requirement, the registry will require you to undergo retraining or to retake the competency exam again.
The required working hours are seven and a half hours of paid work as a nursing aide in a licensed facility during the past twenty four consecutive months. You will need to perform any type of nursing assistant related work for pay for this amount of time on a consecutive basis.
You can also choose to do this within eight hours which are non-consecutive as long as they are done within the forty-eight hour period.  The tasks have to be related with nursing assistant work and should be for consideration of pay in any nursing facility in the state.
Working as a nurse aide in the state of Ohio requires that you undergo an accredited nursing assistant training program as well as pass the state competency exam that they provide.  This helps to ensure a more standardized method of delivering the needed health care services to the residents in the state without having to sacrifice the quality of the job due to irregular competencies and other criminal disqualifying convictions of the nurse aide.  This is ensured by the Ohio Department of Health Nurse Aide Registry which can be easily accessed through their online website for free. You can also read more about the latest Ohio nurse aide requirements by clicking here.