A CNA certification in West Virginia is required by the state before one can work as a nurses aide in this state.  An applicant should successfully complete a state-approved training program, pass the state and federal criminal background check, and also pass the state examinations for nursing aide certification.
The state of West Virginia requires at least 120 hours of both classroom and practical training.  This is comprised of 65 classroom hours of course work as well as 55 hours of clinical training in Medicare or Medicaid facility.  The courses are offered by high schools, vocational centers, nursing facilities and community colleges all over West Virginia.  It is also important to take note that the state board would not accept applicants who have finished training on online programs.
Training is waived for students of RN or LPN programs and has successfully completed the Fundamentals of Nursing for the past 2 years.  The applicant should also have undergone at least 32 hours of clinical training.  The documents that would be required for such persons are their transcript as well as a recommendation letter from their professor.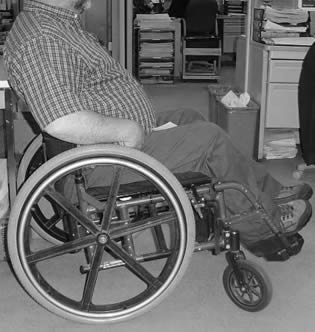 After successfully completing the certified nursing assistant training, one can now apply for the state examination.  Application for the test is accepted within 2 years from the completion of the training program.  The test is comprised of both a written and manual skills test which covers the knowledge and skills learned during the training.  It is advised that one should take the first available schedule of exam after he or she has completed the program.  If the applicant passes both types of exams, he or she will be sent a paper certification as well as his or her name entered into the WV Nurse Aide Registry.  If the applicant fails the test thrice, he or she would be required to take another training program.  Registered Nurses and Licensed Practical Nurses are not required to take the exam in order to work as a CNA.
The state accepts reciprocity from other states for those who have current certification.  They should have current and active status on their registry as well as should be in good standing also.  They should not have any record of abuse, neglect, or misappropriation of resident's property.  They should also have undergone a nurse aide training similar to that which is required by West Virginia and should have worked for the past 24 months.  They need to submit a completed application form as well as a verification form. This however is not offered to nurse aides who have been trained in other countries.
The CNA certification needs to be renewed every 2 years and the state does not require a renewal fee.  The expiration date for licenses is during the 28th day of the month when an applicant passed the exams.  The applicant should also submit an application form for renewal and present evidence of at least 8 hours of paid work as a nursing assistant in a licensed facility.   He or she should also present certification of completion of at least 12 hours of in-service training for each year.  The application should be sent at least 60 days before the expiration of the certification.
Visit this link to read more about nursing assistant classes in West Virginia.