Nursing assistant centers that offer training found in Brookings, South Dakota are being shown to you here in detail. If you want to know even more about their courses, then we suggest you call them with the contact number provided below.
Brookview Manor
300 22nd Ave # 2,
Brookings, SD 57006
(605) 696-7710
(Multiple classes are availalbe)
United Retirement Center
405 1st Ave.,
Brookings, SD 57006
(605) 692-5351
The state of South Dakota requires its nursing aides to have a CNA certification. One will only get the certification if they are able to pass the state license exams and in order to work in South Dakota, you must have a CNA certification. The State competency exam is conducted by the Headmaster Testing Company. Only those who are listed on the NAR will be allowed to work as employers are required to verify the certification of their applicants by going to https://ifmc.sd.gov/.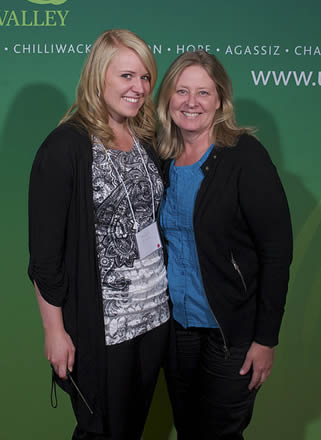 Before you apply for the exam, you will need to complete a 75-hour training program that is approved by the state's Department of Health. Completing an approved program will make you eligible to apply. Depending on which program you enroll, it can only take you 6-12 weeks to complete your training. By the time you complete your program, you will learn how to properly function as a nursing aide.
To get your name on the Registry, you will have to challenge the certification exam. The examinations are conducted by Headmaster Testing Services and may be taken online. The exam is composed of two parts where they must pass both parts to be able to get their licenses. The two parts are divided into a knowledge test and a skill test. Each candidate will be given the option to take the knowledge exam in its written or oral version. Keep note that there are no additional fees for those who select the oral exam. To become certified, you must pass both portions of the exam within 3 attempts and within 2 years of completing the program.
If you fail and feel that there were irregularities that may have affected the outcome of your exam, you can request an investigation by completing the Reporting Irregularities Form. For more information, please contact SDHCA within 24 hours after completing the test at (800) 952-3052.
Once certified, it will be your responsibility to maintain your status on the Registry. To keep your name on the Registry, you must find work as a CNA for at least 8 hours every 2 years. If you fail to find work, you will not be allowed to renew and your certification will expire. No individual is allowed to work as a nursing aide with an expired certification.
Brookings is the county seat of Brookings County. This city is considered to be the 4th largest city that is located in the state of South Dakota. The city was named in honor of Wilmot Wood Brookings, who was one of the state's first promoters. It had a total population of 22,056 people during the 2010 census. The city had an estimated population density of 1,704.7/sq mile. The total area of Brookings is estimated to be about 13.04 sq miles, where the majority is land. Major roads that are accessible from this area include Interstate 29 and U.S. Route 14.
Health care clinics that are found in the area include Avera Brookings Medical Clinic, East Central Behavioral Health, The Optical Shop, Lutheran Social Services, The Wellness Center, Settle Therapy Center, Four Rivers, MidWest Family Medicine LLC, Brookings Pain Management Center, and Willert Wellness & Chiropractic. photo attribution: ufv