The certified nurse aide classes that are currently open for enrollment in Belzoni, Mississippi are all listed here on this page. Once approved for enrollment you will receive hands-on skills practice as well as theoretical health care instruction. Call to receive the latest course schedules.
Friends of Children of Mississippi, Inc. Workforce Training Project
803 Martin Luther King Street,
Belzoni, MS 39038
(662) 247-4288
Humphreys County Nursing Home
500 CCC Road,
Belzoni, MS 39038
(662) 247-1821
Mid-Delta Academy
405 Hayden Street,
Belzoni, MS 39038
(662) 247-1254
http://www.middelta.com/index.php
The biggest task you have to think about to become a nursing aide is to be able to challenge and pass the CNA assessment exams. Passing those exams is the only way for you to get your certificate and name on the NAR. Another option of getting your name on the Registry is by applying for reciprocity, but this is only available for those who are already nursing aides registered in a different state.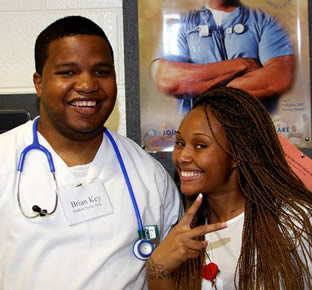 To be able to take the exams, you will need to apply for it. One of the requirements that you will need to submit is proof of your training. If you do not have this one yet, you should find a training program to enroll in. To be accepted in one, you must be at least 18 years old and be physically capable of taking care of the patients. You will also need to get a negative result on the TB test and have your immunizations completed.
If you are able to pass all the exams, you will then get your certification. This certificate will only be valid for up to 2 years. If you want to remain eligible for work as a nursing aide, you must renew it. When renewing, you will be required to have worked for at least 1 day every 24 consecutive months. For those that are working in a long-term care facility, they will also need to have the 12-hour in-service yearly.
Belzoni is the county seat of Humphreys County. You can find this city in the state's Delta Region, on the Yazoo River. The city got its name from the 19th century Italian archeologist and explorer named Giovanni Battista Belzoni. Back in 1976, this city used to be known as the "Farm-Raised Catfish Capital of the World" because of its large number of production on farm-raised catfishes.  This city is only 1 square mile in total and has a population of 2,418 people.
You can still find several different care facilities in this area. For example, you can find Family Health Ctr of Belzoni, Story II Daniel B DDS, Belzoni Clinic Research, Life Help Mental Health Center, Gorton Rural Health Clinic, Bellipanni Eye Clinic LLC, Patient's Choice Med Clinic, and many more. photo attribution: germannacommunitycollege