Schools that are currently enrolling those who are eligible in nurse aide programs in Collins, Mississippi as of the making of this page are all listed below. By completing the state training requirement you will be able to schedule a date to take the competency exam which will allow you to become certified.
Covington County Nursing Center
Mailing address:P.O. Box 1089, Collins, MS 39428
Physical location: 1207 S Fir Ave  Collins, MS 39428
(601) 765-8262
For an individual to be allowed to work in a nursing facility as a nursing assistant, he must have his name on the state's NA Registry. There are two ways to get a name on the Registry list. One way is by taking on the state's License exams and passing all its tests. Before he is able to do that, he will need to qualify first by completing a state-certified CNA school, as well as pass the Federal and State background checks. Those who enrolled and completed nursing courses may also apply for the exams.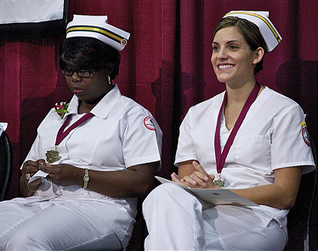 The exams for certification are conducted by Pearson Vue. The also handle scheduling and other duties of the state registry. You can contact them to speak with an official regarding sceduling a test date of any other inquires by calling 1-888-204-6213.
The other method is by applying for reciprocity. Reciprocity the process by which an individual from a different state is allowed to work in Mississippi as a nursing assistant. To be eligible for this, the applicant must have his name entered on a different state's Registry. He must have an active status and good standing with his state. He must not have any records of patient neglect or abuse. The reciprocity fee for this state is $26.
Nursing facilities will not hire an individual for long-term if he is not on the Registry. When a candidate applies, they will need to check the candidate's certification. This can be done by simply going to www.pearsonvue.com and clicking on "Registry Services". Once there, they will simply just enter the applicant's full name, certification number, or social security number. For those applying through reciprocity, please allow a few working day before your name is entered to the site. For further information about how you can qualify to be a nurse aide or to get the latest information about requirements call the Mississippi State Department of Health at 601-364-1100.
Collins is the county seat of Covington County. According to the 2005 census, their total population reached up to 2,761 people, with a population density of 353.4/square mile. Covington has a total area of 7.6 square miles, where all of it is land.
Examples of healthcare centers that you can find serving this city include Collins Family Practice Clinic, Covington County Health Department, Pine Belt Mental Health, Collins Dialysis Unit, and Southern Family Medicine. photo attribution: germannacommunitycollege