The nursing assistant training programs that are being offered in Winona, Mississippi as of the making of this page are all shown to you in details here. By entering a state approved course you will become eligible to schedule a certification exam date upon finishing.
Winona Public Schools Vo-Tech
300 North Applegate Street, Winona, MS 38967
(662) 283-3601
http://www.winonaschools.net/
(Night classes are also being offered here)
The very first step that you need to do to become a nursing assistant is to find a state-approved training program to enroll in. These programs are found all over the state because of the high demand for the profession. To be enrolled in one of these programs, you must be at least 18 years old, be physically capable of handling the patients, be free of any communicable conditions, and have complete immunizations.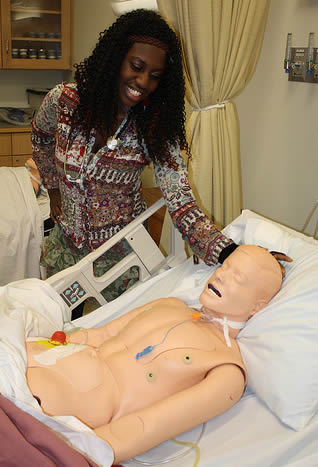 Once you are enrolled, you will be spending your next 6 weeks in classroom lectures and on-the-job training experience. You must complete the 130 hours in order to graduate from the program. To do this, you must be present in all of the training sessions.  You will be taught different concepts such as infection control, patient's rights and independence, mental health, rehabilitation, assisting in different daily activities, and certain emergency procedures.
By completing a state-approved training program, you will become eligible to apply for the state's license exams. Nursing graduates and foreign registered nurses are also able to apply for the exams if they are able to meet the requirements. If you pass the written/oral exam and the return demonstration of the nursing skills, your name will be entered on the Nurse Aide Registry and you will receive your license.
Reciprocity is available to those who are currently a certified nurse aide in good standing with another state, or have previously been listed in the MS registry. To qualify applicants must submit an application and pay a reciprocity fee of $26.00 as well as a testing fee of $101.00. Those who qualify for this process will receive one opportunity to pass the test. If an applicant is unable to pass one of the portions of the two part exam they will need to retake a training course. Call the Mississippi State Department of Health at 601-364-1100 to learn more about how you can qualify for this process or to ask additional questions.
The City of Winona is the county seat f Montgomery County. This city has the nickname of "Winetown"; to the locals, it is also known as "The Crossroads of North Mississippi" because of its geographical location. Winona has a total area of 33.8 square miles, where almost all of it is land. According to the last census, their total population was estimated to be 5,482 people.
There are different healthcare facilities and providers that you can find in the city. Examples of such include Middleton William A MD, Winona Family Medicine, Crossroads Family Medicine, Winona Family Practice, Montgomery County Health Department, and many more. photo attribution: leonardodasilva