The CNA programs that are being shown below are the current school courses that you can enroll in within Vicksburg, Mississippi. Applicants will receive a variety of instruction including basic theoretical health care procedure training and hands-on skills practice.
Covenant Health & Rehab of Vicksburg
2850 Porter's Chapel Road,
Vicksburg, MS 39180
(601) 638-9211
Heritage House Nursing Center
3103 Wisconsin Avenue,
Vicksburg, MS 39180
(601) 638-1514
http://www.heritagehouseofms.com/
By becoming a nursing assistant, you gain entry into the medical field. The demand for nursing assistants nowadays has been increasing and is believed to continue to rise for the coming years. It is the perfect opportunity for you to become certified in this profession.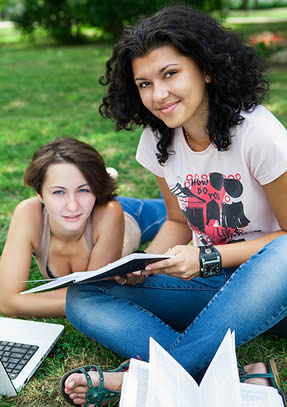 To be able to work as a nursing assistant, you must have a CNA license, which you can only get by passing the NNAAP examinations. Before you are able to take the exams, you will need to apply for it and one of the requirements when applying is proof that you have completed a state-certified program. Programs and trainings that were done in other states will not be considered and you will not become eligible to apply for the exams.
The exams are conducted by a company called Pearson Vue. They provide two tests which are a written multiple choice test and a skills exam. For the written part you must answer 70 multiple choice questions. For the skills exam you will be required to demonstrate 5 specific tasks chosen at random. You can learn more about the competency exams or set up a time to take them by calling Pearson Vue at  1-888-204-6213.
If you did complete your training in a different state, it is highly suggested that you take the exams in the state that you are in and apply for reciprocity afterwards. When you apply for reciprocity, you  will be required to show proof of your certification/license and pass the criminal background checks. These checks will be done in both Federal and state levels.
The process of reciprocity consists of submitting the proper form, paying a $26 fee and paying a testing fee of $101. You can speak to a representative of the MS State Department of Health through their phone line at 601-364-1100 to get further information.
Vicksburg is the county seat of Warren County. As of now, it is the only city in the County. You can find Vicksburg a few miles northwest of New Orleans and 40 miles west from Jackson. According to the 2010 census, the total population of the city is estimated to be about 26,407. Vicksburg has a total area of 35.3 square miles, which only 2.4 square miles of it is water.
Examples of healthcare providers that are located within the city area include Warren-Yazoo Mental Health Services, Vicksburg-Warren Family Health, Roderick Coleman Dental, River Region Behavioral Health, Roderick Coleman Dental, MEA Medical Clinic, Jackson Oncology, Pain Medicine Clinic, and many more. photo attribution: collegedegrees360