The nurse aide programs that are currently available for enrollment in Port Gibson, Mississippi are listed on this page. By enrolling in these classes you will meet the requirements of the state registry for training and be able to take the license exams.
Claiborne Senior Care
2124 Old Highway 61 South,
Port Gibson, MS 39150
(601) 437-8737
Claiborne County Vo-Tech Complex
161 Old Highway 18 #1,
Port Gibson, MS 39150
(601) 437-3800
http://www.claiborne.k12.ms.us/
(Also offers night classes)
Taking the CNA license exams is the final step in becoming a nursing assistant. In order to take the exams, you will need to apply for it first as well as meet several different requirements. You can get an application form from your employer, training program, or by contacting the NACES. When applying, you will need to provide a copy of your background check records, proof of training, and the payment for the testing fees.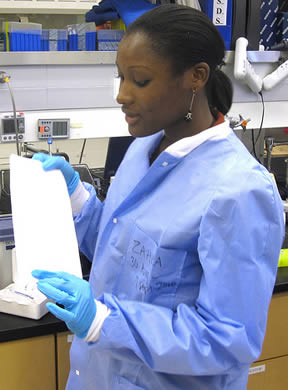 Taking both the written/oral exam and the skills evaluation will cost you $101. If you are retaking the only the written or oral exam, you will only need to pay $32. For the skills evaluation only, it costs $69. All payment must be in the form of pay checks, which should be made to the NACES.
The license exams for this state are handled by Pearson Vue. Once they receive your application, they will be the ones who will send you an Authorization to take the test within 48 hours. If you fail to receive your authorization within 10 working days, then you must contact NACES. For more information, you can follow this link: http://msdh.ms.gov/msdhsite/scripts/ExternalLinkHandler.cfm?returnURL=http://msdh.ms.gov/msdhsite/_static/30,1285,83,74.html&destination=http://www.PearsonVue.com. You can call to speak with a representative to schedule a date to take the exam by calling toll free to 1-888-204-6213.
Those who have been certified in another state or have an inactive status may qualify for reciprocity. This process will enable you to retake the exams without going back through a training course. If you want information about nurse aide licensure in the state you can contact an official administrator at 601-364-1100.
Port Gibson serves as the County seat of Claiborne County. This city was charted as a town back in March 12, 1803. It has a total area of 1.8 square miles, where all of it is land. According to the 2010 census, their total population was estimated to be 1,567 people.
Examples of healthcare facilities that are currently serving this city include Claiborne Cnty Emergency Mgmt, Medical Associates Port Gibson, Wic Distribution Ctr, Claiborne County Family Health, Claiborne County Health Department, and many more. photo attribution: usarmyafrica