The certified nurse aide training programs that are currently shown on the list below are all the available programs in Summit, Mississippi that are approved by the state as of the moment. You can get additional details about when the next semester starts by calling the school using the number displayed below.
Southwest Mississippi Community College
1156 College Dr.  Summit, MS 39666
(601) 276-3864
http://www.smcc.edu/
Nurse aides must become certified before being allowed to work long term in care facilities throughout the state. Typically this entails enrolling in a state recommended course that offers training in how to perform the skills and tasks of the job. Classes are broken down into health care theory instruction and skills practice. Once you have finished the course you can call the Pearson Vue company to set a time to take the certification exams.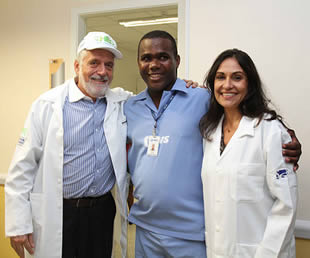 Taking the license exams is the final step that you need to take in order to gain entry into the NA Registry of Mississippi. It is important that you are well prepared when you take the test during your scheduled date, which you will receive from the Authorization to Test notice that you get from the NACES after a few days from passing your application.
First of all, you must avoid getting there late. You should already be at the testing site 30 minutes before the start of the written/oral exam and the skills evaluation. If you are late for the written examinations, you will no longer be allowed to take it and you will not be given a refund for the testing fees. Please remember that you need to pass all the tests in order to get your license.
The testing centers will also be very strict about what items you bring to the tests. For the exams, you are only allowed to bring the following items, and nothing else:
•    2 identifications
•    3 No. 2 pencils (which should already be sharpened)
•    An eraser
•    A watch (must not be a digital watch)
•    Your social security number information (better if you memorize it)
For more information, you can visit the Pearson Vue website at www.pearsonvue.com, since they are the authorized conductors for the NNAAP exams for Mississippi.
Summit is a town that is located in Pike County, which also falls under the McComb Micropolitan Statistical Area. This town began as a railroad town that was named Summit because it was believed to be the highest point on the Illinois Central Railroad. According to the last census, their total population was estimated to be 1,428 people.
There are a few healthcare providers that are found in the town. Examples of such include Family Wellness Clinic, Summit Family Dentistry, Southwest Ms Mental Health, Pinnacle Medical Clinic, Brewer Leslie DDS, and Impact Childrens Program. photo attribution: agecombahia