Training facilities in Rancho Mirage, California that are currently enrolling for nurse aide classes are all listed in detail below. Students who join will receive instruction to prepare themselves for testing and to meet state requirements. Call the school to speak with an official about requirements and sign-up procedures.
Brighten Gardens
72-201 Country Club Drive,
Rancho Mirage, CA 92270
(760) 340-5999
Country Villa Rancho Mirage Healthcare
39950 Vista Del Sol,
Rancho Mirage, CA 92270
(619) 340-0053
One of the best ways to start a career in the field of health is to become a nursing aide. Nursing aides work under the supervision of registered nurses and provide basic and routine nursing care to the patients. Compared to other careers, you can become a nursing aide in a matter of a few months.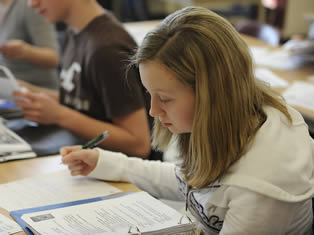 The first step in becoming a nursing aide is to look for a suitable training program. Because of the number of people now wanting to become a nursing aide, training institutions and schools are now offering CNA training. You must only enroll in a program that is approved by the Department of Public Health.
State-approved programs are required to offer a minimum of 150 hours of training. 50 of those hours are spent in the classroom learning different concepts while the remaining 100 are allotted for clinical practice in a nursing home. Students are taught 16 different concepts which will cover the following concepts:
•    Patient Rights and Independence
•    Interpersonal Skills
•    Safety Precautions
•    Body Mechanics
•    Infection Control
•    Weights and Measurements
•    Patient Care Skills
•    Vital Signs
•    Emergency Procedures
•    Nutrition
•    Long-term Care Patients
•    Observation and Proper Documentation
•    Death and Dying
•    Rehabilitative Nursing
Most training programs in the state can be completed in a matter of 2-6 months. As soon as you are through, you will be allowed to apply for the certification exam. You can only work in a nursing facility if you are certified as a nursing aide.
If you completed similar training as a registered nurse, LPN, or a medic you will no longer be required to undergo CNA training to be eligible to apply for the certification exam. All you need to do is to submit your proof of training and education when you submit the initial application forms (http://www.asisvcs.com/publications/pdf/070503.pdf) to the ATCS.
The certification exam consists of a written/oral test and a skills evaluation exam. You must pass both parts within 3 attempts and within 2 years after completing your training to get certified. If you fail these two requirements, you will be required to complete another 150-hour training program before you can reapply.
This city is a resort city that is part of Riverside County. According to the 2010 census, they now have a total population of about 17,218, which went up about 5,000 people in the span of 10 years. It is situated in between Palm Dessert and Cathedral City. It has a total area of 24.836 sq miles and a population density of 693.3/sq miles.
Despite being a resort city, the largest employer in the area is the Eisenhower Medical Center with more than 2,400 employees. Other notable health care providers in the area include Desert Oasis Healthcare Outpatient Services, Travel Medicine, Odyssey Healthcare, STD Test Express, Right at Home, First Physicians Urology, Eisenhower Urgent Care, Eisenhower Medical Center, Coon John L MD FACS, Eisenhower Neuroscience Institute, and Desert Oasis Healthcare Specialty. photo attribution: departmentofed