The certified nurse aide course classes in Lindsay, CA are shown to you on this page. Included in the page are all the current training that is approved and available for enrollment at this time. Contact the phone number provided below for class schedules, enrollment details and tuition costs.
Lindsay Adult School – Lindsay Gardens
519 East Honolulu
Lindsay, CA 93247
(559) 562-5111
One of the best ways to start work in the field of medicine is to train and become a nursing assistant. To work as a nursing assistant in California you must get certified by the Aide and Technician Certification Section of the L&C Program. The certification in this state is quick and affordable (compared to other career options). All you have to do is to complete a few simple steps.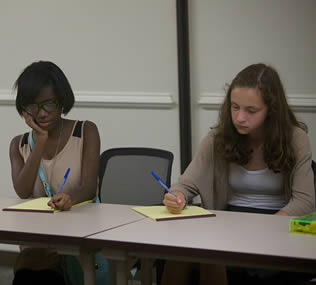 Step 1: Enroll In A CNA Program
CNA programs in this state are required to offer 150 hours of lectures. They provide students with the knowledge and skills they will need to become proper nursing assistants. The training hours are divided into 50 hours of lectures and 100 hours of supervised clinical practice. Most programs in California can be completed within 2-6 months of training.
Step 2: Applying for the Certification Exam
The Certification Exam in this state is handled by Pearson VUE at approved Regional Testing Centers. You can get an application packet from your instructor or by downloading it from either www.pearsonvue.com or www.cdph.ca.gov.
The application forms must be completed and sent along with other requirements, such as the payment fee of $90 for both parts of the certification exam. Payments must only be in the form or money orders, cashier's checks, or company checks. Personal checks, cash, or payments made on the exam day are not accepted. All payments are made payable to your nearest Regional Testing Center.
Step 3: Challenging the Certification Exam
Once the testing center receives and checks your application, they will mail you information regarding your exam. On the day of your exam, please arrive 20-30 minutes before the actual start of the exam. All testers are required to check-in before the start of each exam. You must bring one valid government-issued ID and a copy of your social security card. Late comers are not allowed to enter the testing area once the exam has started. All payments are final and are non-refundable.
Scheduling of the certification exam is on a first-come first-served basis. If you are unavailable on your scheduled exam date, you are entitled to one free rescheduling. The free rescheduling is only valid if you inform the testing center at least 2 business days before your exam. If you fail to inform them on time you can still reschedule, but for an additional charge of $25.
Step 4: Receiving your CNA Certification
You can only get certified if you pass all the tests. If you pass, you can expect your CNA certificate to be mailed to your address by the ATCS within 10 working days after you pass. This certificate will serve as proof that you met the federal and state's training and testing regulations. Employers will only hire nursing aides who are certified by the ATCS. They are required to check each applicant's certification before hiring them. If you want to view your own status, please follow this link: http://www.apps.cdph.ca.gov/cvl/SearchPage.aspx.
The city of Lindsay has a total population of 11,768. It is a part of Tulare County and is located southeast of Visalia. It is also part of the Visalia Metropolitan Area. It has a total land area of 2.610 sq miles and a population density of 4,508.8/sq miles.
Examples of health care centers in the city include Salas Medical Clinic (559) 562-7799, Lindsay Medical Group Inc. (559) 562-1361, Vida Sana Health Clinic (559) 562-9399, Lindsay Family & Pediatric Clinic (559) 562-1960, Ginsberg Lawrence MD (559) 562-1361, and Lindsay Clinic (559) 562-1546. photo attribution: departmentofed