The training in Maywood, California to become certified as a nursing assistant  that is currently open for enrollment is shown to you on this page. Applicants who are approved and finish the program are authorized to take the license exams.
[There are no CNA Classes in Maywood, CA that are currently available for enrollment.]
A nursing assistant is a person who is trained to provide nursing and nursing-related care to patients in nursing homes and other health care settings, even including the patient's own residence. To work as a nursing assistant in California, you must be certified by the Aide and Technician Certification Section.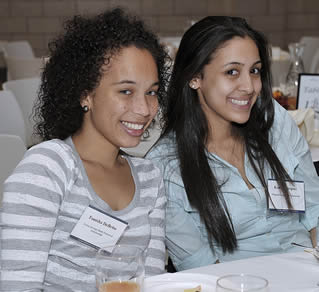 The first step in the certification process is to look for a suitable NATP to enroll in. Please remember to enroll only in a program that is approved by the CA Department of Public Health. These programs are required to offer 150 hours of training. Their curriculum consists of 100 hours of practical training and 50 hours of lessons about different nursing concepts.
The state is strict when it comes to criminal background checks. All students must be fingerprinted and checked for criminal records prior to going to the clinical area. Students who have records that prevent them from getting certified will no longer be allowed to continue the training.
Completing an approved program will make you eligible to apply for the certification exam. Those who have never been certified before are required to take both parts of the exam – the knowledge test and the skills evaluation. Candidates must send the application form (http://www.asisvcs.com/publications/pdf/070508.pdf) along with the payment fee of $90 to the nearest Regional Testing Center. Payments must only be in the form of money orders, company checks, or cashier's checks.
Once the testing center receives the application forms, they will mail to you important details regarding your exam, such as your exam date. If you are unable to attend on your scheduled date, you are entitled to one free rescheduling. To avail, please inform the testing center at least 2 business days before your exam day. If you reschedule a day before the exam day, you will be charged with a $25 rescheduling fee.
Candidates who fail in one part of the exams can reapply and retake the exam they failed. They will still need to pay for the exam that they will retake.     Retaking the skills exam only will cost $55 while the knowledge exam cost $35. There is an additional fee of $15 for those who wish to take the oral exam.
If you pass all the tests, the ATCS will send you your CNA certificate a few days after passing. You must keep your certificate current by renewing it every 24 months, to maintain your eligibility to work as a CNA. No person is allowed to continue working with an expired certificate. For more information regarding the renewal process, please follow this link: http://www.cdph.ca.gov/certlic/occupations/Documents/How-to-Renew-Your-Cert.pdf.
This city is situated on the southeastern portion of Los Angeles County. It is known as the 3rd smallest city that is in Los Angeles County. As of last year, this was also the first municipality in the entire state. According to last year's census, their population is now approximately 27,395. They have a total area of 1.178 sq miles and a population density of 23,247.9/sq miles. It is bordered by Bell, Vernon, Huntington Park and Commerce.
Health care facilities that you can find within the city include Cura Natural Health Care, Ardmore Medical Clinic, Western Dental Centers, Rite Aid, Feld Leonard J DDS, Mendez Jr Robert M DDS, Clinica Medica San Daniel, and Clinica Familiar De Los Latinos. photo attribution: westconn