Those looking for instruction in Buena Park, California to become certified nursing assistants can find the latest classes posted here. Included in the page are all state authorized schools that qualify one to take the license exams. For more information about getting your CNA certification, program schedules, or tuition rates, contact the number provided.
Buena Park Nursing Center
8520 Western Avenue,
Buena Park, CA 90620
(714) 828-8222
Knott Avenue Care Center
9021 Knott Avenue,
Buena Park, CA 90620
(714) 826-2330
Anaheim General Hospital
5742 Beach Blvd.,
Buena Park, CA 90621
(714) 521-4770
A nursing aide is a person who is trained to provide nursing and nursing-related care to patients who are in different health care settings while under the supervision of registered nurses and the medical team. To work as a nursing aide in California, you must receive a CNA certification from the Aide and Technician Certification Section of the Licensing and Certification Program.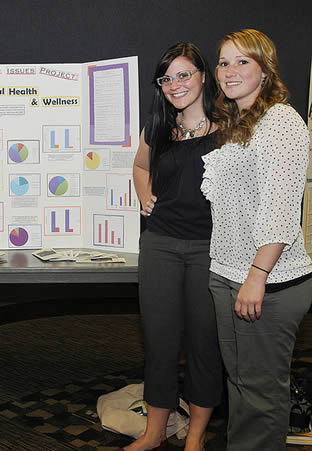 As mentioned above, to be a nursing aide you must be properly trained. The best way is to enroll in an NATP that is certified by the state's Department of Public Health. When you enroll, you will be spending at least 150 hours for your training. Their curriculum are divided into 50 hours of classroom lectures covering 16 different modules and 100 hours of clinical training.  You will learn about rights and responsibilities, interpersonal skills, patient care skills, nutrition, vital signs, emergency procedures, death and dying, rehabilitation, and many more.
By completing an approved program, you will become eligible to apply for the National Nurse Aide Assessment Program exam. Only by passing this exam will you receive a CNA certification from the ATCS. This exam however is not only limited to those who completed a certified NATP. Military-trained medics, registered nurses, licensed practical nurses, and other healthcare professionals may also apply for the exam once they are deemed eligible by the ATCS. Before they apply, they must first contact the ATCS to determine their eligibility.
The NNAAP exam is divided into two parts – the written/oral knowledge test and the random clinical skills evaluation. Both of these exams are taken on the same day. Pearson VUE is currently the authorized Testing Company to provide the exams. If you pass both exams, Pearson VUE will forward your name to the ATCS. You can then expect your certification to arrive at your address within 10 days after you passed. If there are no technical problems, you can expect your results to be released on the same day.
Once you receive your certification, it will be your responsibility to keep it active. Your certification must be renewed before it expires. CNAs are required to complete at least 48 hours of in-service/CE to be eligible for renewal. You can complete a maximum of 24 hours of CE online by taking CDPH-approved online courses. You can visit www.cdph.ca.gov to check a complete list of the courses you can enroll in.
This is a city that is part of northwestern Orange County. It has a total population of 80,530 as of the 2010 census. You can find this city adjacent to Anaheim. It is also just a few miles northwest of downtown Santa Ana. Other nearby cities of Buena Park includes La Miranda, La Palma, Cypress, and Fullerton. This city has a total area of 10.553 sq miles and a population density of 7,631/sq miles.
Examples of health care centers that you can find in the city include Associated Pharmaceutical Research Centr Inc., Friends Acupuncture Clinic, Perpetual Health Care, The Cottage At Artesia Gardens, Clinica Medica, Cocaine Abuse 24 Hour Action Helpline & Treatment, Excel Plus Home Health Services Inc., Genesis Medical Clinic, Eve Medical Center, and Silver Health Care Management. photo attribution: westconn