Those who live in the area around Loyalton, California can find the active certified nurse aide programs shown to you in the list below. Also included in the list are the currently available health care provider training courses that are open for enrollment. If you know of any classes that are not on this list, submit them to us so we can add them here.
Eastern Plumas Health Care
700 3rd Street,
Loyalton, CA 96118
(530) 993-1225
According to the law, only certified nursing aides can work in approved nursing facilities. The Aide and Technician Certification Section of the Licensing and Certification Program is responsible for certifying nursing aides in California. You can get certified by the ATCS though testing or applying for reciprocity.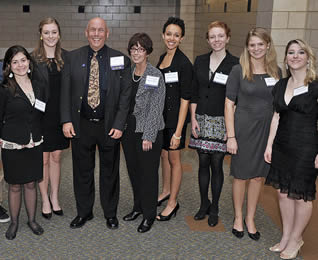 Becoming a CNA through Testing
Challenging and passing the certification exam is the most common way of getting certified. This exam was created to determine the competency of each aspiring candidate to function independently as a nursing aide. The state has authorized Pearson VUE to help conduct, score, and release the results of the exam. This exam consists of a written/oral exam and a skills evaluation. Candidates must pass both portions to get certified.
Applicants for the certification exam are required to successfully complete a state-approved CNA training course. These courses are divided into lectures and practical training, and will help aspirants to learn the knowledge and skills needed to take care of different patients with different needs.
CNA courses in California take longer than most to complete. The CDPH requires programs to offer their students no less than 150 hours of training. The hours have been divided for 50 hours of lectures and 100 hours of practical training. Some programs can take longer to complete and have an additional time allotment for certain subjects.
If you completed other similar training such as completing a nursing education program, you can also apply for the certification exam. Before you submit your application to your Regional Testing Center, you will have to determine your eligibility by calling the CDPH at (916) 327-2445.
Becoming a Certified Nurse Aide in California through Reciprocity
Reciprocity applicants are required to have a current nursing aide certificate and a good standing with his/her state. To protect the interest of the patients, all applicants must undergo and pass the criminal background checks with fingerprinting. Those who are listed in the Abuse Registry will not be allowed to work in a CDPH-approved facility.
You can download an application form by following this link: http://www.asisvcs.com/publications/pdf/070503.pdf. The forms will also contain further information regarding reciprocity.
This is a city that is found in Sierra County. As of the latest census, their population is now down to 769, which was from 862 back in 2000. Major highways that you can access to get to this city are State Route 49 and State Route 70. If you follow State Route 49, it will eventually lead to Downieville. The total area of the city is approximately 0.355 sq miles, where all of it is land. Its population density is 2,166.2/sq miles.
There are plenty of health care facilities and providers that you can see in the city. These include Eastern Plumas Health Care, Renown Institute For Cancer, Sally Beauty Supply, University Health System, and many more like them. photo attribution: westconn