You can find the schools offering nursing assistant classes in Tiburon, California on this page. Once enrolled you will receive hands-on practice using common health care skills and get practical instruction in to common procedures and theory. Call the facility listed to speak with an administrator about their program.
Marin Convalescent and Rehabilitation Hospital
30 Hacienda Drive,
Tiburon, CA 94920
(415) 435-4554
Challenging the National Nurse Aide Assessment Program exam is a necessary step in becoming nurse aide. Those who pass the NNAAP exam will get their names entered on the Nurse Aide Registry. This Registry contains all the names of those who are certified to work as a nurse aide in a state-approved health care facility. Employers will only hire nurse aides whose names are found in the Registry.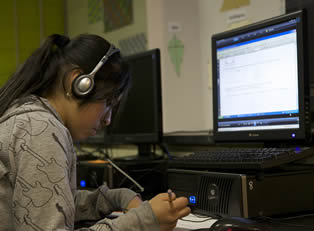 Before you can challenge the NNAAP exam, you must first establish eligibility by enrolling in a state-approve Nurse Aide Training Program or NATP. You can find NATPs offered by nursing homes, hospitals, rehabilitation centers, assisted living centers, clinics, government organizations, public colleges, vocational and technical schools, and private training centers.
To get accepted into a program you must be:
•    At least 18 years old
•    Have a high school diploma or a GED certificate
•    Be physically healthy
•    Have a clean criminal record
•    Be competent in Basic English
Nursing assistant schools in California are required to offer a minimum of 150 hours of training. The hours are divided into 50 hours of classroom instructions and 100 hours of clinical practice. Students are assigned into clinical groups and are handled by a qualified CNA instructor. Each group must only have a total of 15 to allow maximum learning. Depending on the program you choose to enroll, it can take you 8-24 weeks to complete a program.
Once you are done you can then send the initial application forms (http://www.asisvcs.com/publications/pdf/070503.pdf) to the CDPH to finalize your eligibility. Once they deem you eligible, you can complete the NNAAP exam application form (http://www.asisvcs.com/publications/pdf/070508.pdf) and submit it to the Regional Testing Center in your area.
The testing center will review your application and send you information about your exam. The NNAAP exam is divided into a 70-item knowledge test and a random skills evaluation. On the day of your examination, please arrive at the testing center at least 20 minutes prior to the exam scheduled time. Latecomers are not allowed to enter the exam area once the exam has already started.
If you pass all the tests, you can expect your CNA certificate to arrive at your address within 10 days after passing. If it does not arrive within 30 days after passing, please contact the CDPH at (916) 327-2445.
This town is in Marin County. It is situated and occupies most of the Tiburon Peninsula, which you can find south of San Francisco Bay. This place is bordered by Corte Madera and Mill Valley. According to the 2010 census, they now have a total population of 8,962 people. Tiburon has a total area of approximately 13.182 sq miles where 66% of it is water. Its population density is 679.9/sq mile.
Health care clinics that you can find near the area include Indigo Healing Arts, Breast Cancer Consultation Service , UCSF Parnassus Campus, Extreme Belly Burn LLC, Extreme Belly Burn LLC, The Laser Center of Marin, and SkinSpirit. photo attribution: departmentofed