Education centers in Arvin, California that provide nursing assistant programs at this time can be found in the list below. If you know of more classes located in Arvin that are not listed here, please submit them to us for inclusion.
Evergreen Arvin Healthcare Center
323 Campus Drive,
Arvin, California 93203
(805) 854-4475
There is plenty of work waiting in the field of health. As the number of people who are growing more concerned with their health as their age increases, so do the demand for health care providers. One of the most in demand health care providers throughout the United States is the nursing aide.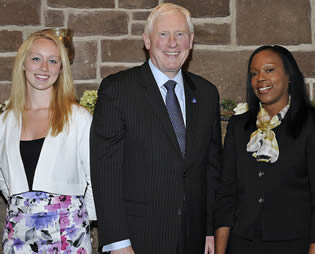 Working as a nursing aide means that you will be working under the watchful eyes of registered nurses. You will provide nursing care based on what tasks are delegated by the nurses.  Most of the tasks that CNAs perform are mainly routine and basic such as vital signs taking, taking weight and measurements, and assisting in the patients' daily activities.
To work as a nursing aide in California you must get an ATCS-issued CNA certification. If you have never been certified before as a nursing aide, then the only way for you to do this is to challenge and pass the National Nurse Aide Assessment Program examination or the NNAAP exams. This exam is conducted by Pearson VUE at respective regional testing sites. You will need to apply first before you can take the NNAAP exams.
All applicants for the NNAAP exams are required to complete a CDPH-approved NATP. Approved training programs are offered by different facilities like nursing homes, hospitals, assisted living centers, community colleges, vocational and technical colleges, and many more. There are also some websites that offer online training. Depending on which program you choose, it can take you 4-6 months to complete your training.
The NNAAP exam consists of a multiple-choice knowledge test and a random clinical skills evaluation, which are both taken on the same day. Testers are given the option to take a written or an oral exam for their knowledge test. Please note that there are no additional charges for those who choose to take the oral exam. Payments must only be in the form of a money order, cashier's check, or a company check. Cash or personal checks will not be accepted.
If you pass all the tests, the ATCS will send you your CNA certification within a few days. It will be your responsibility to maintain your certification. If you fail to renew it, you will lose your eligibility to work as a nurse aide. You can however activate your certification by taking an evaluation exam.
Arvin is a city that is situated in Kern County. It is around 15 miles southeast of Bakersfield. According to the 2010 census, they have a total population of about 19,304 people. The economy of this city is primarily based on agriculture. The total area of this city is approximately 4.819 sq miles.
Health care centers that you can avail in the city include Evergreen Arvin Healthcare Center (661) 854-4475, Arvin Medical Clinic (661) 855-4468, Sycamore Health Care (661) 854-3131, Valley Medical Group (661) 854-1810, and Clinica Sierra Vista (661) 854-3131. photo attribution: westconn