The CNA classes in Thousand Oaks, California that are shown to you below are all the training that can be found as of the moment. If you know of any more nursing assistant programs being offered in this city please contact us.
Professional Medical Careers Institute of California
299 Hillcrest Drive,
Thousand Oaks, CA 91362
(805) 777-7288
Professional Medical Careers Institute of California
650 South Westlake Blvd., Suite 20,
Thousand Oaks, CA 91362
(805) 777-7288
Los Robles Hospital Medical Center
215 West Janss Road,
Thousand Oaks, CA 91360
(805) 497-2727
Oakview at University Village
3557 Campus Drive,
Thousand Oaks, CA 91360
(805) 241-2042
Thousand Oaks Health Care
93 West Avenida De Los Arboles,
Thousand Oaks, CA 91360
(805) 492-2444
Westlake Health Care Center C.N.A. Class
250 Fairview Drive,
Thousand Oaks, CA 91362
(805) 415-5606
Becoming a certified nurse aide is currently one of the most practical means to enter the field of medicine. Compared to most careers the training period in becoming a nurse aide is much quicker. Aside from that, the demand for nurse aides throughout the country is also very high, which means that a newly certified nurse aide will have no problems with looking for a job once he or she has met all the requirements.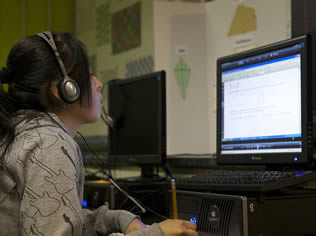 The first step in becoming a nurse aide in California is to attend a state-approved CNA training course. A course will provide you with the knowledge and skills that you will need to become a competent nurse aide. Completing an approved course will also make you eligible to apply for the certification exam, which is the final step in becoming a nurse aide.
Nurse aide training consists of classroom lectures and supervised practical training. Students will spend a minimum of 150 hours to complete a course. The first 16 hours of the course are spent in the classroom learning about the following topics:
•    Medical and Surgical Asepsis
•    Respecting the Patient's Rights
•    Promoting the Patient's Independence
•    Communication and Interpersonal Skills
•    Safety Precautions
•    Emergency Protocols
Once you are through with your training, you can then complete the initial application forms (http://www.asisvcs.com/publications/pdf/070503.pdf) and the certification exam application forms (http://www.asisvcs.com/publications/pdf/070508.pdf). The initial application forms are sent to the ATCS (address provided on the upper right corner of the form), while the application forms for the exam are sent to the Regional Testing Center in your area. If you do not know where your testing center is, please go to www.pearsonvue.com or to www.cdph.ca.gov.
The certification exam is divided into two parts –the knowledge test and the clinical skills exam. You must pass both parts of the exam to get certified. If you fail in at least one test, you are still given another 2 attempts to pass. Failing for the 3rd time will mean that you are still not prepared to become a nurse aide and must undergo retraining.
Nursing students or graduates are allowed to apply for the exam without undergoing additional training. Before they submit their applications, they must first determine their eligibility by calling the CDPH at (916) 327-2445. If they are deemed eligible, they CDPH will provide them with information on what to do next.
This city is situated in the southeastern portion of Ventura County. It got its name from the great number of oaks that you can see growing in the area. The oak tree is also found in their city seal. According to the latest census, they have a total population of 126,683 people. It also has a total area of approximately 55.181 sq miles.
Examples of health care providers in the area are Thousand Oaks Health Care Center, Lakeside Community Health Care of Thousand Oaks, Homeopathic Health Care Sadhna Thakkar, Kaiser Permanente Health Care – Physician Messages, Access Home Health Care LLC, Westlake Health Care, and Central Coast Health Care. photo attribution: departmentofed