CNA Classes in Big Bear Lake, California are all provided for you on this page. To know more about their nursing assistant classes, training program requirements, or class schedules, contact the number provided.
Bear Valley Community Hospital
41870 Garstin Road,
Big Bear Lake, California 92315
(909) 866-6501
If you wish to become a nurse aide in California, then the first thing that you need to do is to look for a CNA program to enroll in. CNA programs will provide you with the necessary education and training to meet the individual needs of the patients. Before you enroll in one, please make sure that the program you choose is approved by the state's Department of Public Health. This will ensure that the training you receive meets federal and state standards and you will be able to apply for the certification exam afterwards.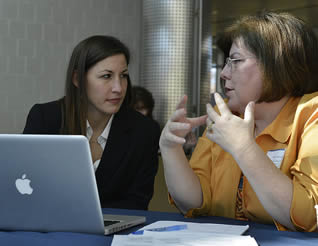 Approved programs are required to offer at minimum of 150 hours of training. Their curriculum consist of classroom lectures and clinical training. The students are supervised by qualified CNA instructors when they are in the clinical area. They must also cover 16 hours of lectures on infection control, roles and responsibilities, safety and emergency procedures, communication and interpersonal skills, and patients' rights and independence before they handle any patient.
When you complete your training, you will receive a certificate of completion. This is one of the things needed to apply for the certification exam. Taking this exam is an important step since the law states that only certified nurse aides are allowed to work in CDPH-approved nursing facilities. To apply, you must complete the application form (http://www.asisvcs.com/publications/pdf/070508.pdf) and send it along with the payment fee of $90. This payment must only be in the form of a money order or cashier's check. Personal checks are not accepted and incomplete applications will not be processed.
The certification exam consists of a written/oral exam and a practical skills evaluation of the different nursing skills that you learned during training. Both of these exams are given on the same day by the testing company (Pearson VUE) approved by the state.
To get certified, you are required to pass both of the exams within 3 attempts and within 2 years of completing your exam. The Aide and Technician Certification Section of the L&C Program is responsible for certifying nurse aides in CA. They will be the ones that will send you your certificate. Unlike other state's CNA certificates in CA must be renewed every 2 years. You will need to meet the required working hours and complete 48 hours of in-service/CE in order to be eligible for renewal. No CNA is allowed to continue working with an expired certification.
If you have any questions, you can call the ATCS at (916) 327-2445 and talk to a CNA representative. For complaints, please call (916) 492-8232.  You can also email ATCS at cna@cdph.gov.
This is a city in San Bernardino County. It lies just along the shores of Big Bear Lake. You can also find this city just a few miles northeast of San Bernardino. As of the latest census, they have a total population of 5,019. This city is enclosed by the San Bernardino National Forest. Big Bear Lake has a total area of 6.534 sq miles, where almost 3% of it is water. Its population density is around 768.1/sq miles.
Examples of health care centers that you can find in the city include Big Bear Dermatology, BVCHD Family Health Center, Bear Mountain Family Practice, Bear Mountain Family Medcn/urg, Tayani Eye Institute, Care Mountain Lake Skin, Victor Oberneder, PT, and Stanford & Associates Physical. photo attribution: ufv