Training centers in Ceres, California that offer nursing assistant programs available at this time are shown to you below. All courses shown have been accepted by the state. For more information about their training programs, class tuition rates, schedules, or  requirements of the CNA certification exam, contact the number provided.
Ha Le Aloha Convalescent Hospital
1711 Richland Avenue,
Ceres, CA 95307
(209) 537-4581
If you are looking to work as a nurse aide in California, it will help to know what the requirements are for a CA-issued CNA certification. According to the law, a person can only work as a nurse aide if he is certified. The task of certifying nurse aides in this state falls to the Aide and Technician Certification Section of the Licensing and Certification Program.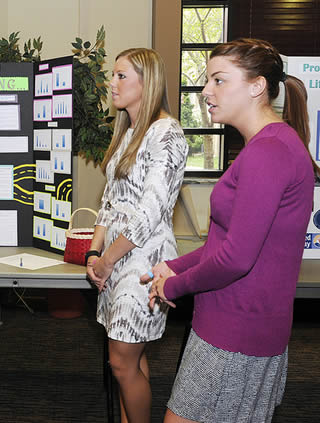 The first step in becoming a nurse aide is to enroll in an NATP. You must only enroll in a training program that is approved by the California Department of Public Health. Each program will have its own set of requirements. Some schools even certain background experiences before you can enroll.
Approved programs in California are required to offer no less than 150 hours of training. These hours are divided into 50 hours of lectures and 100 hours of on-the-job training. Programs are allowed to increase the training hours, provided that they give CDPH their lesson plan for the extended hours.
After completing the NATP, you can now apply for the CNA Certification exam. This consists of a written/oral exam and a return demonstration of randomly selected nurse aide skills. If you feel that you are not yet ready or able to take the exam, you are given a two year period to take it. You are also given 3 attempts to pass. If you fail the third try, you will have to undergo retraining before you can reapply for the exams.
When you pass all the tests, your certificate will be sent to your address within 10 working days after you pass. To keep your eligibility to work as a nurse aide, you must renew your certification every 2 years. CNAs are required to provide nursing services for pay, as well as complete 48 hours of in-service or continuing education. You must only take CE Units from approved educational institutions. You can visit www.cdph.ca.gov to get a complete list of approved CE programs.
For further details you can try calling the California Department of Public Health at (916) 327-2445 or contact them through email at cna@cdph.ca.gov. If you desire to check the validity of a school you should contact the (TPRU) Training Program Review Unit at (916) 552-8873.
Ceres is a city that is part of Stanislaus County. According to the census of 2010, they now have a total population of around 45,417. It is also a part of the Modesto Metropolitan Statistical Area. You can find this city in the San Joaquin Valley via State Route 99. It is just south of Modesto and north of Turlock. It was named after the Roman goddess of agriculture.
Health care centers that you can find in the city include Mid Valley Health Services (209) 531-1858, Golden Valley Health Center, (209) 556-5011, and Stanislaus County Health Services Agency – Ceres Medical Office (209) 541-2929. photo attribution: westconn