Active institutions in Burlingame, California that are enrolling students for their nurse aide classes are listed on this page. For additional details about requirements to become a certified, taking the licensing exam, class schedules, tuition costs, or receiving your certification, please call the phone number below.
Burlingame Long Term Care
1100 Trousdale Drive,
Burlingame, California 94010
(650) 692-3758
Mills Peninsula Skilled Nursing
1609 Trousdale Drive,
Burlingame, CA 94010
(650) 696-3560
Peninsula Medical Center
1501 Trousdale Drive,
Burlingame, CA 94010
(415) 696-5400
A CNA certification required to work in this state as a nurse aide. The Aide and Technician Certification Section is responsible for handing out the certifications you will need. There are two ways you can get a certification in CA. You can either get it by challenging and passing the certification exam or apply for reciprocity.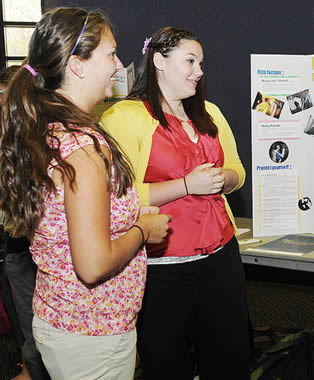 If you have never been a nurse aide before, then you will have to challenge both the knowledge exam and the skills evaluation of the certification exam to get certified. Before you can apply, you must first establish eligibility by:
•    Completing a CDPH-certified NATP
•    Completing Military education and training as a medic
•    Completing a nursing education program as either an RN or LPN.
Other healthcare professionals may also apply once they establish their eligibility by sending proof of their training and education to the ATCS when they apply.
Both parts of the exam are given on the same day. Before you can take the exam, you must first check-in. You will need to bring 2 government-issued valid IDs. You may use your driver's license, marriage license, social security card, employment ID and the like. You must also arrive at least 15 minutes before the actual start of the exams. Latecomers are not allowed to enter the exam room once it has started and will not be given a refund.
If you pass all the tests within 3 attempts and within 2 years after you complete your training, your name will be forwarded by Pearson VUE to the ATCS. You can expect your certificate to arrive at your area within 10 working days after you pass. You must keep your certificate as proof that you are a CA-certified nurse aide.
You can work as a CNA in any approved nursing facility so long as your certificate is valid. To keep it as such, you must renew your certification every 2 years. To renew, you are required to work for pay, as a nurse aide for at least 8 hours. You must also complete 48 hours' worth of in-service and/or continuing education. For your CEUs to be accepted, you must only take them at approved educational institutions.
Burlingame is a city that is part of San Mateo County. It is situated on the San Francisco Peninsula. It got its name from Anson Burlingame. According to the latest census, they now have a total population of around 28,806 people. The total area of the city is approximately 6.057 sq miles. It has a population density of 4,755.8/sq miles. Neighboring places include Burlingame Gardens, Lyon Hoad, Oak Grove, Ray Park, Country Club Manor and Easton Addition.
Health care centers that you can find in the city include Mills-Peninsula Health Services Peninsula Medical Center, Emily Koel Phd, Pulmonary Associates, Imedd Industrial Medical Clinic, STD Test Express, Pamf Mills-Peninsula Division Extended Hours Clinic & Neurological Surgery, Meta Group, and Assist U. photo attribution: westconn