Those who reside in Fallbrook, California can find the latest nurse aide training programs shared below. For more information about taking the CNA certification exam, tuition costs, or class schedules, just call the number provided.
Fallbrook Hospital District Skilled Nursing Facility
325 Potter Street,
Fallbrook, California 92028
(619) 728-2330 (Class Closed at This Time)
Try the city of Vista for a nearby class.
A lot of sectors in the United States Economy are slowly decreasing. Luckily the health industry is continuously on the rise, especially with the sudden increase of the elderly in the population who need help with their daily activities. The increase in the population's health concern has created new opportunities for people who are involved in the field of health.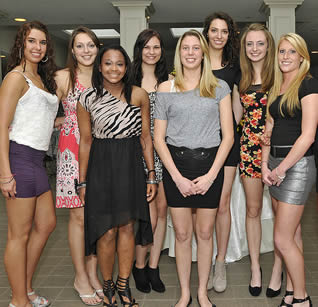 Becoming a nursing aide is the most practical means to get work in health care. The increase in the number of people who want to become nursing aides has created a demand for nursing aide training programs. A lot of training institutions are now applying for certification to offer CNA training. If you are interested in starting a nursing aide training program, you can learn about the requirements from this link: http://www.cdph.ca.gov/services/training/Documents/cnatrainingpacket.pdf.
This increase of training programs has also created new opportunities for licensed nurses and other health care professionals. Training programs are required to be coordinated by a registered nurse with 2 years of nursing experience. One of those years must have been spent working in a long term care facility. Each clinical instructor is only allowed to handle a maximum of 15 students. An LPN can also be a clinical instructor, provided that an RN is still placed as Head of the program. Other professionals like nutritionists, therapists, pharmacist, etc. are can get work as supplemental instructors.
With such competition in this field, many individuals are looking for different ways to get ahead of the rest. You can find that many nursing aide students are also enrolling in HHA training programs. If they are enrolled in both programs at the same time, they will only be required to enroll in the 40-hour HHA programs. The HHA training will act as supplemental training to the CNA training. Those 40 hours are divided equally into Theories and supervised clinical practices.
To work as a CNA in this state, you must have a certification issued by the ATCS. That is why as soon as you are done with your training, you will need to challenge the NNAAP exams. These exams are conducted by Pearson VUE. If you wish to find out more about the exams, you can download a copy of the Candidate handbook by going to their website at www.pearsonvue.com.
Fallbrook is a community in the northern part of San Diego County. It is a CDP [census designated place] area with a total population of 30,534 people. You can find Interstate 15 a few miles from here, as well as State Route 76 on its south. This area is also known for its avocado groves which makes the place claim the title "Avocado Capital of the World". It has a total area of 17.561 sq miles and a population density of 1,738.7/sq miles.
Health care centers that you can find in the area include Fallbrook Urgent Care, Graybill Medical Group Inc., Ffhc Womens Clinic, Silvergate Retirement Residences, Fallbrook Home Health, Natural Health Care Solutions, STD Test Express, and Fallbrook Healthcare District. photo attribution: westconn