You can find the active nurse aide programs being offered in Newman, California shown on this page. Eligible applicants who complete the course are allowed to take the exam to receive their license. Please contact the number provided for detailed information about these classes.
Avalon Training Center
709 N" Street"
Newman, Ca 95360
(209) 862-2862
Becoming a nurse aide is a very smart move when it comes to career choices. The current demand for nurse aides throughout the United States is constantly increasing. According to the country's Bureau of Labor Statistics, the growth in demand will continue until the end of the decade. If you are considering a career change, then this is the perfect time to do it.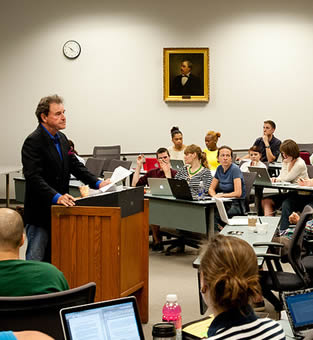 A nurse aide can be defined as a person who is trained to provide nursing and nursing-like care to patients in different health care settings while under the supervision of RNs. The job description would include helping patients with their daily activities such as getting out of bed, taking a bath, and dressing up, going to the toilet, and many more. The work that nurse aides do is vital to improving the quality of the patients' life and happiness.
Since nurse aides work mainly with the elderly (with special needs), all nurse aides must learn how to properly meet each patient's individual needs. To achieve this, all aspiring nurse aides are required to attend a state-approved CNA training program. CNA programs will provide aspirants with the knowledge and skills that they will need to function properly as a nurse aide.
California is one of the best places to train to become a nurse aide. Training programs in this state offer 150 hours of training, which are divided into 50 hours of classroom lessons and 100 hours of supervised clinical practice. Some programs offer more than 150 hours. Depending on which program you choose, it can take you 8-24 weeks to complete your training.
When you are through with your training the next step is to challenge the certification exam. A CNA certification is a requirement to work as a nurse aide in a CDPH-approved nursing facility. Passing the written/oral exam and the practical skills test of the certification exam will prove that you are a competent nurse aide.
The certification exam was developed by the federal government as a standard for all nurse aides throughout the country. The state has authorized Pearson VUE to help out with the exam. If you visit their site at www.pearsonvue.com you can download a copy of the Candidate Handbook.
The Aide and Technician Certification is responsible for certifying nurse aides in California. If you pass all the tests, they will send you your CNA certificate within 10 days after passing. You can use the certificate to show your potential employers that you have met the federal and state's training and testing requirements. The certificate is valid for only 24 months and must be renewed before its expiration. You will lose your eligibility to work as a certified nurse aide if your certificate expires.
Newman has a total population of 10,224. It is part of Stanislaus County in California. You can find this city situated on State Route 33 just in between towns like Gustine and Crows Landing. Interstate 5 is also just a few miles west from this city. It has a total land area of 2.1 square miles and a population density of 4,863.9/sq miles.
Examples of health care centers in the city include Golden Valley Health Centers in 637 Merced St and another one on 151 State Highway 33, West Side Community Healthcare District (209) 862-2951, and Newman Medical Clinic (209) 862-3604. photo attribution: tulanesally