You can find the nursing assistant training given by schools in Yuba City, California provided for you on this page. Applicants will need to meet several criteria before being admitted to their program. Call to learn more about enrollment from the contact details listed below.
Tri-County ROP
256 Wilbur Ave.; P.O. Box F
Yuba City, CA 95992
(530) 822-2952
[multiple Classes Available]
Tri-County R.O.P. Yuba County Office
970 Klamath Lane
Yuba City, Ca 95993
(530) 822-2952
American Red Cross
2125 Onstott Road
Yuba City, Ca 95993
(530) 673-1460
The current demand for nursing aides in California is higher than the country's average. Because of this, there are now more and more people looking for ways to become a nursing aide. To work as a nursing aide anywhere in the United States you must get certified. Although each state might have its own process for getting a certificate, all of them will include receiving proper training and challenging the certification exam.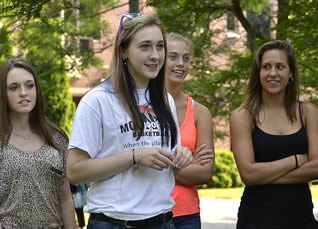 The best way to get the training that you need is to attend and complete a state-approved CNA training program. CNA training will consists of a minimum of 50 hours of lectures and 100 hours of clinical practice. You will learn about different concepts such as human anatomy, medical terminologies, communication and interpersonal skills, safety and emergency care, basic and personal care, and many more.
Upon entering the training program, you will need to complete the initial application form (http://www.asisvcs.com/publications/pdf/070503.pdf) and submit it to your instructor. Your instructor or the training program will be responsible for forwarding all initial applications to the ATCS. Upon finishing your training, the instructor will then forward proof to the ATCS that you have received the proper education and training.
Once the ATCS receives the forms and is through reviewing it, you will be allowed to submit your application form (http://www.asisvcs.com/publications/pdf/070508.pdf) for the certification exam. The application form for the exam must be sent to your local testing center.
Challenging the certification exam is an essential step in becoming a nursing aide. This exam consists of a written/oral knowledge test and a skills evaluation exam. Passing all the tests will show that you are competent to work as a nursing aide.
Candidates are given 3 attempts to pass all the tests. All attempts must be made within 2 years after completing your training. If you still fail for the 3rd time, you will no longer be allowed to reapply for the certification exam unless you undergo retraining.
This is a city that was founded back in 1849. It is the county seat of Sutter County. As of the latest census, the population of the city is now 64,925. It is also the principal city of the Yuba City Metropolitan Statistical Area.  This city has the third highest unemployment rate in all of the country.
The top employers in the city include Fremont-Rideout Health Group and Sutter North Medical Group. Other health care centers include Yuba City Dialysis Center, Sutter North Medical Foundation, Del Norte Family Health Center, Interim Homestyle Services, Regency Urgent Care Medical Corp. photo attribution: westconn