The CNA classes that are open for students to enroll in within San Diego, California are provided for you on this page. Included in the list are all of the state licensed instructional courses offered by vocational centers, public colleges, high schools, and long-term care facilities.
San Diego U.S.D./ Lincoln High School
2441 Cardinal Lane
San Diego, CA 92123
(619) 496-8718
San Diego U.S.D. – Mira Mesa High School
10510 Reagan Rd.
San Diego, CA 92126
(858) 496-8388
San Diego Continuing Education/Center City Campus
1400 Park Blvd
San Diego, CA 92101
(619) 388-4600
[Multiple Classes available]
http://www.sdce.edu/
Kaplan College San Diego Campus
9055 Balboa Avenue
San Diego, CA 92123
(858) 279-4500
http://san-diego.kaplancollege.com
International Health Group Inc.
7750 Dagget Street #101B
San Diego, CA 92111
(858) 278-9800
[Weekdays and Weekend Classes available]
http://www.internationalhealthgroup.net/
Pacific Health Education Center
6160 Lusk Blvd. STE C202
San Diego, CA 92121
(858) 658-0362
[Multiple Classes available]
http://www.pacifichealthedu.info/
Trinity Health Education
9524 Kearney Villa Rd. #109
San Diego, CA 92126
(858) 603-5998
http://www.trinityhealthedu.com/
California Medical College
919 Garnet Ave Ste 219
San Diego, CA 92109
(858) 490-9000
http://www.cmcsandiego.com/
There is now a growing demand for nursing aides throughout the country. California is one of the best places to train and become a nursing aide. Its current demand for nursing aides is higher than the country's average. Nursing aides who work there receive high salaries with plenty of opportunities to increase. Because of this, colleges, high schools, as well as community training programs are now offering training programs.If you want to become a CNA, then it is important that you know what the requirements are.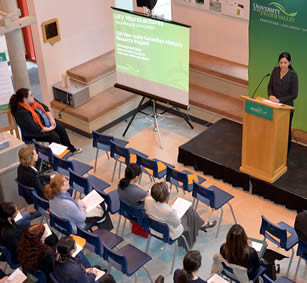 The first step in becoming a certified nursing aide is to enroll in a nursing program or a CNA training course that is approved by the state's Department of Public Health. Completing a training course will make you eligible to apply for the certification exam. Individuals who completed a semester for the Fundamentals of Nursing, like nursing students and graduates, can also apply for the certification exam.
CNA training consists of at least 50 hours of classroom instructions and 100 hours of clinical practice. Both classroom and clinical training and taught at the same time, by a qualified nurse aide Instructor. Approved programs are required to teach 16 modules that will cover basic nursing care. During the clinical portion of your class you will receive hands-on skills practice using popular tasks. Some of the basic tasks you will learn to utilize are:  recording/measuring vital signs (pulse, blood pressure, temperature, respiration), feeding/nourishment, catheter care, range of motion exercises,safety protocols, infection controls, toileting, dressing, housekeeping, bathing residents, postmortem care, and transporting patients.
You may want to verify a training program meets state standards and is licensed before enrolling by calling the TPRU, Training Program Review Unit at (916) 552-8873. There are also online classes that you can take. For online courses, you will only meet for skills training; all classes will be held via the internet. It is important that the program you enroll in is approved by the Aide and Technician Certification Section of the state. you can visit www.cdph.ca.gov for a full list of CDPH-approved online courses.
Aside from the completion of a training program, you must also pass the background checks that are conducted by the federal and the state. Passing the background checks and the completion your training will be the most important prerequisites in the exams. Other requirements include passing the completed application forms, fingerprint cards, ID photos, as well as paying the fees for the state exams. You can get more details about recent changes and qualifications for the state exams by calling the CA Department of Health at (916) 327-2445 or contact them using email at cna@cdph.ca.gov.
After finishing the training course, the next step is to submit the Initial Application forms (http://www.asisvcs.com/publications/pdf/070503.pdf) to the ATCS to finalize your eligibility. Once the ATCS gives you permission to take the certification exam, you can then submit your application form (http://www.asisvcs.com/publications/pdf/070508.pdf) to the Regional Testing Center in your area.
North Region
Regional Testing Center
Mission College
3000 Mission College Blvd, MS 19
Santa Clara, California 95054
Phone: (408) 855-5203
Fax: (408) 855-5213
South Region
Regional Testing Center
Golden West College
15744 Golden West Street
Forum I, Room 112A
Huntington Beach, California 92647
Phone: (714) 895-8708
Fax: (714) 895-8994
The certification exam consists of a written/oral test and a clinical skills evaluation. Candidates are given 2 hours to answer all 70 multiple-choice questions for the first part of the exam, and 25 minutes to demonstrate 5 randomly selected nursing skills/procedures. Candidates must pass all the tests to get certified.
The results are normally released on the same day. If you pass all the tests then you can expect your CNA certificate to arrive at your mailing address within 10 days after passing. This certificate will serve as proof that you are a competent nursing aide and have met the federal and state's training and testing requirements.
San Diego has a total population of 1,301,617. It is considered the 8th largest city in the entire United States. It is also the second-largest in the entire state. You can find this city at the coast of the Pacific Ocean in the southern part of California. It is also the county seat of San Diego County.
Sharp HealthCare and UCSD Medical Center are considered two of the top employers in San Diego city. Each of the employers has over thousands of employees working under them. Other health centers found in this city include Urgent Care & More, Gaslamp Medical Center, Aurora Behavioral Health Care, Pacific Beach Urgent Care, Scripps Clinic Center for Weight Management, Metro Family Physicians, and many more like them. photo attribution: ufv