You can find nurse aide training at the following locations within Galt, California shown to you on this page. If you know any other classes that are being offered, contact us so we can add them to the list. To receive more information regarding enrollment requirements, class schedules, tuition fees, or taking the examination, please contact the center through the phone number below.
Golden Living Center
144 F Street,
Galt, CA 95632
(209) 745-1537
If you want to work as a nurse aide in California you must get certified by the Aide and Technician Section of the Licensing and Certification Program. You can do this by either challenging the certification exam or by applying for reciprocity.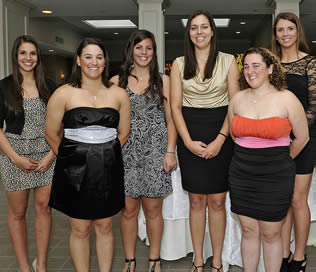 If you have never been certified before as a nurse aide in any state, then your only option to get certified is to pass all tests of the certification exam. This exam is divided into two parts – a multiple-choice knowledge test and a clinical skills evaluation. The knowledge test is also offered in an oral exam for those who have troubles with reading English.
The certification exam is only available to those who are deemed eligible to apply. One way to establish eligibility is to complete a nurse aide training program or NATP that is approved by the CA Department of Public Health.  You can find the programs offered by different training institutions, both private and public. Examples include nursing homes, hospitals, colleges, high schools, assisted living homes, vocational and technical colleges, and rehabilitation centers. There are also some websites that offer online training.
A military-trained medic can also apply for the exam. He must send proof of his training and education to the ATCS before applying. If he was discharged from the military, then he is required to submit a completed form DD-214.  If deemed eligible by the ATCS, he may apply without any need for additional training. Registered nurses and licensed vocational nurses may also apply by following the same procedure.
The process of reciprocity allows a certified nurse aide from another state to transfer his certification to California. To be eligible, the applicant must have a current certification and a good standing. He must not have any records that may prevent him from getting certified in CA. The process is much like the one mentioned above. The main difference is that applications through this route are no longer required to take the certification exam.
All applicants must submit the CNA/HHA Initial Application form to:
California Department of Public Health
Licensing and Certification Program
Aide and Technician Certification Section
MS 3301
P.O. Box 997416
Sacramento, California 95899-7416
Fax: (916) 552-8785
Email: can@cdph.ca.gov
Galt is a city that is a part of Sacramento County. Aside from this it is also a part of the Sacramento–Arden-Arcade–Roseville Metropolitan Statistical Area. It is located a short distance from the cities of Elk Grove to the north, and Lodi to the south. As of the census of 2010, they now have a total population over 23,647 people. The total area of the city is around 5.944 sq miles. It also has a population density of 3,978.3/sq miles.
Health centers that you can find in the area include Lodi Memorial Hospital – Galt Medical Services (209) 745-8080, Health Central Valley (209) 251-7301, and Vision Unlimited Inc. (209) 745-3101.
photo attribution: westconn