The schools offering nursing assistant instruction classes in Santa Maria, California are provided for you on this page. Students who enroll and pass all of the required hourly training will become authorized to take the certification examinations.
Allan Hancock College/South
800 S. College Dr.
Santa Maria, CA 93454
(805) 922-6966
[morning, Evening, And Weekend Classes Available]
The goal of the Nursing Home Reform Act is to provide better quality care to patients in different healthcare settings from healthcare providers. In accordance with this, all aspiring nurse aides are now required to successfully complete a state-approved CNA program before taking the National Nurse Aide Assessment Program exam.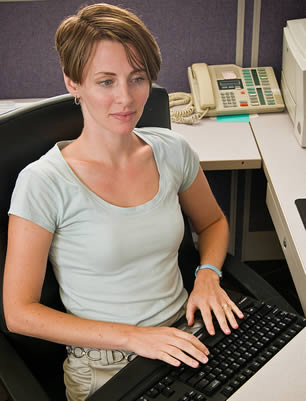 Nursing assistant training programs are offered through numerous institutions and schools such as the following:
•    Nursing homes
•    Hospitals
•    Assisted living centers
•    Government organizations
•    Private institutions
•    Community colleges
•    Technical schools
•    Vocational schools
•    Clinics
•    Rehabilitation centers
•    Long-term care facilities
CNA training consists of at least 50 hours of lectures and 100 hours of supervised clinical practice. Students are placed under the care of registered nurses with at least 2 years of nursing experiences and were able to complete 24 hours of continuing education on assessing, planning, implementing, and evaluating nursing education programs.
Approved training programs are required to teach 16 different modules that will cover concepts such as:
•    Infection control
•    Mental health
•    Death and dying
•    Nutrition
•    Vital signs
•    Proper body mechanics
•    Personal care
•    Basic nursing care
•    Role and responsibilities
•    Patient's rights and independence
After completing your training you can now apply for the NNAAP exam. Before submitting the application forms (http://www.cdph.ca.gov/pubsforms/forms/CtrldForms/cdph0929.pdf) to your local Regional Testing Center, you must first submit the Initial Application form (http://www.asisvcs.com/publications/pdf/070503.pdf) to the CDPH.
The NNAAP exam is a two part exam that consists of a written/oral knowledge test and a practical skills test. You will have 2 hours to answer all 70 multiple-choice questions and 25 minutes to perform all required nursing procedures. You will only get certified if you pass both tests within 2 years after completing your training.
CNA certifications in California are only valid for 2 years. Certified nurse aides must work for at least 8 hours and complete 48 hours of in-service training or continuing education to qualify for renewal. If you fail to renew your certification, it will expire. No employee is allowed to continue working once his or her certification has expired.
This city is part of the County of Santa Barbara which is located on the Central Coast of California. As of the census done last year, their total population has now reached up to 99,553. With its current population, it is now the largest city in the entire county.
The Marian Medical Center is considered the second biggest employer in the city. It has about 1,500 employees working for them. Other health centers that are located in the city include Community Health Center, Mmc Emergency Physician Medical Group, Physicians Hearing Service, Marian Hancock Medical Clinic Inc., Arbor Medical Group, County Health Care Centers – Santa Maria Health Care Center, and the Maxim Healthcare Services. photo attribution: usdagov