The nursing assistant training program found in La Crescenta, California are provided in the detailed list below. You can contact the phone number to find out other information that you may need or want to know.
Healthcare Education Advancement Center
3043 Foothill blvd.; Ste.-6a
La Crescenta, CA 91214
(818) 249-5094
A lot of people are now wondering how to become a nursing assistant. There are three general things that you need to become a CNA. These include: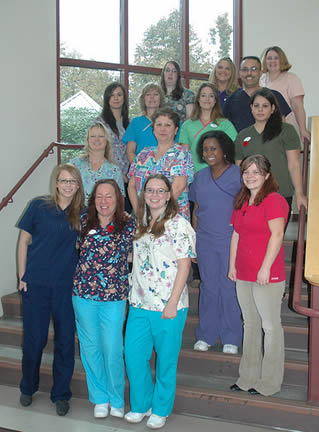 1.    Completing a nurse aide training program
2.    Passing the criminal background checks
3.    Challenging the state certification exam
In order to become a nursing assistant you must enroll in a CNA training program. Completing a program is necessary for you to take the license exams and be placed on the nurse aide registry. You will not be allowed to work in a long-term healthcare facility without a license and they must be renewed every 24 months.
To ensure that you will be eligible to apply, the program you enroll in should be approved by the Aide and Technician Certification Section or ATCS of the state. You must also pass the state and federal background checks for criminal record. There are some felonies and misdemeanors that will greatly affect your application. These include negligence, and violent acts. Call the ATCS at (916) 327-2445 to get answers to any questions about qualifying and receiving certification.
One of the most common questions that aspirants ask is if they need to have a college degree in order to become a nursing assistant. The answer to that question is no. Proof of education is a requirement to enroll in a CNA training course. Most training courses only require their students to have a high school diploma, GED certificate, or something equivalent. Other requirements to get accepted in a course include:
•    Age: at least 18 years old
•    English Competency: must be able to understand Basic English
•    Criminal Record: must not have any records that prevent one from getting a CNA certification
•    Health: must be physically healthy and free of any communicable ailments.
CNA training in California takes 150 hours to complete. Their training curriculum is divided into 50 hours of classroom lesson and at least 100 hours of clinical practice. Students are placed under the care of a certified clinical instructor. They are not allowed to perform any procedure that has not yet been taught in the classroom or without the presence of the instructor.
Most background checks are done when a student is already enrolled in a course. They are done through the Live Scan Services and are paid for by the training institution. No student is allowed to handle any patient without passing the background checks.
After you complete your training, you will be able to submit your application form to your local Regional Testing Center. The exam consists of a written/oral knowledge test and a skills evaluation exam. Candidates must pass all the tests within 3 attempts to get certified. If you fail for the 3rd time you will be required to complete another training program before you can reapply.
Registered nurses, nursing students/graduates, and LPNs are allowed to challenge the certification exam directly since their training is similar to the ones offered by a CNA program. When they submit their applications they must provide proof of education and training such as a copy of their diplomas or transcript of records.
La Crescenta is an unincorporated are in Los Angeles County. Places that are near the city are Glendale, Angeles National Forest, La Cañada Flintridge, and Tujunga. From last year's census the population of the city has now reached up to 19,653.
The health sector in the city mainly operates the Glendale Health Center in Glendale, but serving La Crescenta. There is also the Verdugo Hills Hospital which is a nonprofit primary-care facility. Other health care centers in the area include the Body & Soul Studio (818) 249-7685, and the Asian Pain Clinic (818) 249-2507. photo attribution: ufv