Vocational and healthcare facilities located in Artesia, California that are enrolling for nurse aide programs are listed below. If you have any information of training being offered, contact us and we will add it to the list.
[There are no CNA Classes in Artesia, CA that are being offered as of the moment.]
If you are looking for a way to enter the field of health, you should start considering on becoming a CNA. Certified nursing aides are trained individuals who provide nursing care to patients in different health care settings, while under the supervision of the registered nurses and medical team. Becoming a nursing aide is quick and practical means of starting a career in health care.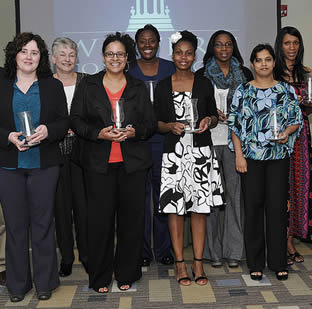 According to federal and state laws, aspiring nursing aides must be properly trained and be certified by the Aide and Technician Certification Section of the L&C Program. You can enroll in a state-approved CN training program. Approved programs are offered by different training facilities such as:
•    Hospitals
•    Nursing homes
•    Vocational colleges
•    Technical colleges
•    Rehabilitation centers
•    Clinics
•    Assisted Living centers
Approved programs take 150 hours to complete. These hours are divided into 50 hours of lectures and 100 hours of supervised clinical practice. By the end of the program, you will learn 16 different modules that include infection control, safety and emergency procedures, mental health and rehabilitation, basic and personal skills and procedures, patients' rights and independence, and the roles and responsibilities of a nursing aide.
By completing a state-approved program, you will be allowed to apply for the certification examination. Employers will only hire nursing aides who have been certified by the ATCS. They will check every applicant's certification before hiring them by going to http://www.apps.cdph.ca.gov/cvl/SearchPage.aspx. You can also visit this site if you want to check a person or your own records and certification.
The certification examinations in California are conducted by the Pearson VUE Testing Company. It comprises of a knowledge test, which may be taken as a written or oral exam, and a skills evaluation test of 5 nursing skills/procedures that were taught during training. You must pass all the tests to get certified.
Once you are certified you will be allowed to work in an approved nursing facility for 2 years. If you want to keep your eligibility to work as a nursing aide, you must keep your certification active by renewing it every 2 years. A notice, along with the recertification forms, is sent out by the CDPH 4 months before your certification expires. To avoid any problems, please inform the CDPH if you change your name or address. To renew, you must submit the following:
•    Proof of employment as a nursing aide for at least 8 hours
•    Proof of completion of 48 hours of in-service and/or continuing education written on this completion form (http://www.cdph.ca.gov/pubsforms/forms/CtrldForms/CDPH283a.pdf).
•    Completed recertification form
Atresia is a city that is located in the southeastern portion of Los Angeles County. It is one of County's Gateway cities. It has a total population of 16,522 people as of last year's census. It is surrounded by Cerritos and Norwalk which is in the north. It has a total area of 1.621 sq miles with a population density of 10,192.5/sq miles.
Examples of health care centers that you can find in the city include All Seasons Healthcare Inc., California Care Medical Group, New Light, Biodata Medical Laboratories, Global Financial Healthcare, Sure Careland Medical, Evergreen Cerritos Medical Clinic, Walk-In Medical Care, and Hwangs Medical Clinic. photo attribution: westconn