If you are looking for schools in Eldridge, California that are providing nurse aide training you can see them listed below. Each program has been recognized and approved by the state registry. Contact the number below for more details about program starting times, class schedules and tuition costs.
Sonoma Redevelopment Center
P.O. Box 1493,
Eldridge, California 95431
(707) 938-6318
A nurse aide is a trained person who provides, for compensation, nursing and nursing-related services to clients in different health care facilities. This profession is very in demand today and receives some of the highest salaries. California is one of the best states to train and become a nurse aide.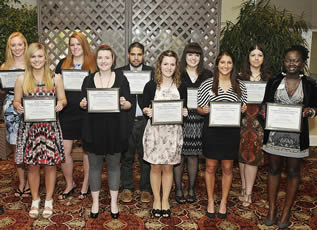 If you wish to be a nurse aide in California you will have to receive the proper education and training. This means that you must enroll in a CDPH-approved 150-hour NATP. These programs consist of both theory and supervised clinical practice. These programs are offered in different facilities such as:
•    Community Colleges
•    Vocational or Technical Schools
•    Nursing Homes
•    Hospitals
•    Assisted Living Centers
•    Rehabilitation Centers
•    Private Training Institutions
Before the students in these programs start their clinical practice, they are required to be fingerprinted and undergo Live Scan to check for any records that prevent them from becoming certified as a nurse aide. The Department has required many of the training institutions to pay for their students' scanning. For any complaints, please report them to the nearest CDPH L&C District Office.
After training, the next step is to apply for the CNA evaluation exam. This exam will determine if you meet the standards of being a nurse aide. It will test you in both skill and knowledge. The state's evaluation exam is conducted by Pearson VUE. To know more about the exam, you can go to www.pearsonvue.com and download a copy of the Candidate Handbook. If you are able to pass all the tests, your name will be forwarded to the Aide and Technician Certification Section and you will receive your nurse aide certification.
Employers in this state will only hire nurse aides who were certified by the CNA. Even with a certificate, they will still double check each applicant's certification before hiring them. If you want to check your own status as a certified nurse aide, you can go to http://www.apps.cdph.ca.gov/cvl/SearchPage.aspx or call (916) 327-2445 to talk to a CNA representative.
Eldridge is a CDP in Sonoma County. As of the latest census, it has a total population of around 1,233. This place is the home of the largest facility serving the needs of people with developmental disabilities in the entire state. The total area of Eldridge is around 0.652 sq miles and has a population density of 1,891.1/sq miles.
Examples of health care centers that you can find near the city include Sonoma Valley Community Health Center, Sonoma Dermatology, Kaiser Permanente, Todd Lloyd, DC, Prima Medical Group Sonoma, and Clinic Ole. photo attribution: westconn