The CNA Classes in McClellan, California that are currently available for enrollment are shown to you on this page. For more information about getting your certified nursing assistant certification or if you have any questions about their classes or training programs, please contact the number below.
Twin Rivers School District Adult School
5201 Arnold Avenue,
McClellan, CA 95652
(916) 286-5810
Getting a CNA certification in California can be one of the most rewarding experiences that you can get if you are looking for work in the field of healthcare. California has one of the highest demands for nursing aides, not to mention that they also pay the best salaries for them. Depending on the place of work, a CNA in California can make somewhere from $20,000 to $38,000 in a year.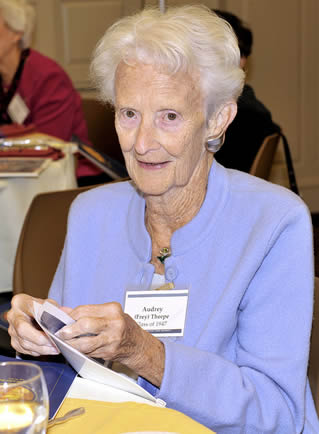 To work as a nursing aide in California you must be certified by the Aide and Technician Certification Section. The certification process in this state is generally similar to other states. You will be required to complete a certified training program, undergo criminal background checks, as well as take on a certification exam.
To qualify for the certification exam you must successfully complete a nursing aide training program or NATP that is approved by the California Department of Public Health. An approved program offers a minimum of 150 hours of training which comprises of 50 hours of classroom teaching and 100 hours of supervised clinical training.  Depending on which program you choose to enroll in, it could last from 2 to 6 months.
The background checks are done with the assistance of the training institutions. Students must get fingerprinted and request for Live Scan Services prior to the start of the clinical rotation. A copy of the request must be submitted to the ATCS by the training institution.
Completing other training programs such as a nursing education program or getting military education as a medic may also make you eligible to apply for the exams. Registered nurses, LPNs, and medics who wish to work as a nursing aide should contact the CDPH at (916) 327-2445 to determine eligibility.
The first part of the certification exam is the written knowledge test. You will have 2 hours to answer all 70 multiple-choice questions. An oral version of the knowledge test can be taken if you have trouble reading English. As soon as you are through the evaluator will fax you test to be scored. If there are no technical problems the results will be sent back within 10 minutes after being faxed.
The second part of the exam is the skills evaluation. You will be asked to perform 5 nursing skills in front of an evaluator. You are only given 25 minutes to answer all the tests. The first of the skills will always be hand washing. The remaining 4 will be randomly selected from a list. You must perform all skills with 80% competence to pass.
Only those who pass both parts of the certification exam will get certified. If you wish to view your record you can go to http://www.apps.cdph.ca.gov/cvl/SearchPage.aspx or call the ATCS at (916) 327-2445.
This city is a part of Sacramento County. In fact it is just approximately 7 miles from Sacramento itself. Other areas that are near to this city include Antelope, Carmichael, Elverta, Fair Oaks, North Highlands, Orangevale, Rancho Cordova, Rocklin, Roseville, and Citrus Heights.
Examples of health care facilities that you may find within the city include McClellan VA Dental Clinic, CHOICE MEDICAL GROUP, Watt Avenue Medical Clinic, McClellan Outpatient Clinic, and many more like them. photo attribution: westconn