Schools found in Newport Beach, California that are currently conducting CNA programs are shown to you on this page.  For more information about taking the nurses aide certification exam, class times, tuition fees, or program requirements, contact the phone number provided. Some of the health care facilities here also provide on the job training to prepare you for testing and licensing.
Flagship Health Care
466 Flagship Road,
Newport Beach, CA 92663
(714) 642-8044
Newport Beach Nursing and Rehabilitation Center
1555 Superior Avenue,
Newport Beach, California 92663
(714) 646-7764
Crystal Cove Care Center
1445 Superior Avenue,
Newport Beach, CA 92663
(714) 642-2410
If you are looking for a way to enter the medical field, then one of the best ways to do so is to become a Certified Nurse Aide. As a CNA you will work under the supervision of registered nurses. Your tasks as a CNA will depend on what they will assign to you. You can become a nurse aide in California through the following: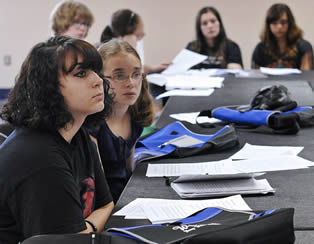 •    Completing a CDPH-approved 150-hour training program
•    Completing military training as a medic
•    Learning the Fundamentals of Nursing as an RN, LPN, or other healthcare professions
•    Becoming a CNA in another state and apply for reciprocity
Meeting any of the first three options will make a candidate eligible to apply for the National Nurse Aide Assessment Program exam. By challenging and passing the NNAAP exam, the candidate will receive his or her certification from the ATCS. The NNAAP exam consists of a written (oral) exam and a practical skills evaluation. Both parts must be passed to get certified.
Every candidate is given only 3 attempts to pass. A failed part means a failed NNAAP exam. The candidate will have to reapply and retake the exam that he failed. If a candidate still manages to fail his third attempt, he will no longer be allowed to reapply unless he completes a CDPH-approved training program.
The process of reciprocity is only for individuals who are already listed in another state's CNA. To be eligible, the applicant must have an active or current certification as well as a clean record. CNAs who are listed in the Abuse Registry are not allowed to work in a certified nursing facility. Since background checks are mandatory for anyone who wishes to be a nurse aide, applicants through this process must complete a Request for Live Scan Services.
The Nurse Aide Registry is a list of all nurse aides who are allowed to work in California. Employers verify the names and certificates of all their applicants before hiring them. If you wish to check your own record and status, you can visit http://www.apps.cdph.ca.gov/cvl/SearchPage.aspx or call (916) 327-2445 for the automated response number. Pressing 1 to 6 will allow you to speak with a CNA representative.
Newport Beach is a part of Orange County. You can find it 10 miles south of downtown Santa Ana. According to the latest census, they have a total population of 85,186. Another neighboring city of Newport Beach is Costa Mesa. Newport Beach has a total area of 52.978 sq miles and a population density of 3,578.5/sq miles.
The Hoag Memorial Hospital Presbyterian is considered the top employer in the entire city. It has over 4,000 employees working for them. Other health care providers in the city include Newport Bay Surgery Center LLC, Insightful Minds Inc., Hoag Chemical Dependency Recovery Center, Kinaly Mae Internal Medicine, Newport Pain Associates, and California Vein Specialist. photo attribution: westconn