The certified nursing assistant training centers in Monterey, California shown on this page includes all the recent programs and classes that are available for enrollment. For more information, you can call them with the number provided here.
Monterey Peninsula U.S.D.
222 Casa Verde Way
Monterey, CA 93940
(831) 373-4600
Nurse aide is an entry-level profession. This is one of the reasons which make it a great way to start a career in the field of medicine. You can only work as a nurse aide in California if you are certified by the Aide and Technician Certification Section of the L&C Program. The most common way of getting certified by the ATCS is by passing all the tests of the certification exam.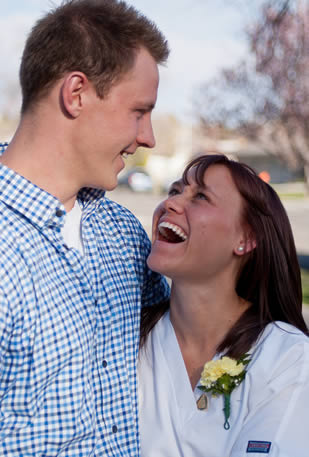 Before you challenge the exam, you must first complete a state-approved CNA training program. These programs are required to offer no less than 150 hours of training. Their training curriculums are divided into 50 hours of lectures and 100 hours of supervised clinical practice. Students are placed under the supervision of a registered nurse. No student is allowed to perform any procedure that has not yet been taken up in the classroom.
As a nursing assistant student your time will be divided into lectures and clinical duties. You will learn different skills like vital signs monitoring, range of motion exercises, offering and removing bedpans, cleaning catheters, proper documentation, and assisting in different daily activities like dressing, bathing, feeding, cleaning the environment, and ambulation. You will also learn about infection control, mental health, therapeutic communication, emergency procedures, CPR, Heimlich and different medical terms. Afterwards, you can then take on the state license exams.
The certification exam is conducted by the Pearson VUE Testing Company. It initially consists of a written knowledge test and a clinical skills exam. The payment for both tests is $90. The payment must only be in the form of a money order, company check, or cashier's check. If you have trouble reading English, you can pay an additional $15 and take the oral version of the written test.
To help you prepare for the certification exam you can download a copy of the Candidate handbook from http://www.asisvcs.com/publications/pdf/070500.pdf. The handbook contains important information regarding the exam such as a Nursing Aide Practice Written Exam and a Complete Skills Check List.
The scheduling for the exam is a first come, first serve basis. If you are unavailable on your scheduled date, please inform the testing center immediately. You can avoid any additional fees if you inform them at least 2 Business days before your scheduled exam date. Each candidate is entitled to one free rescheduling. If you fail to inform the testing center on time you can still reschedule for an additional fee of $25.
When you take the nursing assistant exam you will need to take two separate parts, a written and skills test. Both parts must be completed satisfactorily before you can become certified to work long term. Once certified you are listed in the registry and given active status for a 2 year period. You must renew each 2 year period by submitting work verification from your employer. If you have questions you can call (916) 327-2445 the phone number for the CA Department of Health.
Certified nursing aides from other states can transfer and work in California by applying for reciprocity. This process will allow them to work without any need for further training or testing. To be eligible, they must provide the following:
•    A copy of their state-issued CNA certificate
•    Proof of work as a nursing aide within the last 2 years (if the applicant has been certified for at least 2 years)
•    A copy of the completed Request for Live Scan Services
•    A completed Verification of Current Nursing Aide Certification or CDPH 931 form
•    Completed Initial Application form (http://www.asisvcs.com/publications/pdf/070503.pdf)
This city is located on the Monterey Bay which is along the Pacific Coast. According to the census done last year, the total population of the city has now reached up to 27,810. This city used to be the capital of Alta, CA.
The health sector is composed of many clinics and centers. Some of these clinics/centers include Osteoporosis Prevention Medical Clinic of Monterey, Alzheimer's Day Program Centers-Vna, Monterey Bay Urgent Care Medical Center, STD Test Express, Zen Health Center, Cypress Healthcare Partners, Monterey Peninsula Dialysis, Community Hospital of The Monterey Peninsula, NovaCare Rehabilitation, Healthcare Pathways Management Inc, Doctors On Duty Medical Clinics, and the Valley Health Associates. photo attribution: kkleinrn