Schools enrolling applicants in Fortuna, California for their nurse aide training are offered below. Included in the list are programs that have met with the approval of the state registry. For more information about the CNA exam, class schedules, tuition fees, or program requirements, please contact the phone number provided.
St. Luke Healthcare and Rehabilitation Center
2321 Newburg Road,
Fortuna, California 95540
(707) 725-4467
There is plenty of work waiting in the field of health, especially for those who are pursuing a career in nursing assistance. A nurse aide is a trained person who provides nursing and nursing care to patients in different nursing facilities. The care that they provide depends on what tasks are delegated by the nurses. They are currently one of the most in demand professions in health care today.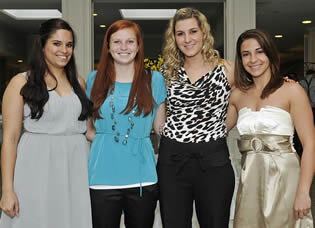 Because of the high demand for this profession, more and more people are looking for training programs to enroll in. This has caused a lot of educational and training facilities to apply for certification to offer CNA program. You can now find such training offered by:
•    Nursing homes
•    Vocational schools
•    Technical colleges
•    Assisted Living Centers
•    Hospitals
•    Community colleges
If you are interested in creating your own CNA training facility or program, you can find out what the requirements are by going to this link: http://www.cdph.ca.gov/services/training/Documents/cnatrainingpacket.pdf
Enrolling in a program is a mandatory step in becoming a nurse aide. While enrolled the students will be spending a minimum of 150 hours of training. These hours are divided into no less than 50 hours of theories and 100 hours of supervised clinical instructors. They will learn the knowledge and skills needed to take care of the patients.
Approved clinical instructors are registered nurses with at least 2 years of nursing experience. The most recent year must have been spent in a long term care facility. Within six months of getting a job, these instructors are required to take 24 hours of continuing education about teaching from approved educational institutions.
After a student completes a program, the next step for him is to apply for the NNAAP exam or the National Nurse Aide Assessment Program examination. This exam is divided into two parts – the written/oral knowledge exam and the clinical skills evaluation. The State has authorized Pearson VUE to assist conduct, score, and release the results of the exams. If you visit their website at www.pearsonvue.com, you can get a copy of the Candidate Handbook.
If you pass the two parts, the Aide and Technician Certification Section will mail you your CNA certification within 10 days after you pass. According to both federal and state laws, only certified nurse aides are allowed to work in certified nursing facilities. If you want to check your own status, you can do that by going to http://www.apps.cdph.ca.gov/cvl/SearchPage.aspx and simply enter your name or certification number in the appropriate fields.
Fortuna is a city that is found in Humboldt County. It was also formerly known as Slide, Springville. As of the latest census, they have a total population of over 11,926 people. You can find the city on the northeastern shore of the Eel River. It is also on U.S. Route 101.
Health care centers and different providers in the city include Hassapis John T MD FACS, Humboldt Medical Specialists – General Surgery, United Indian Health Services, Stauffer Paul MD FACS – Redwood Surgical Clinic, Redwood Women's Health Care, and Senior Resource Center of Humboldt. photo attribution: westconn