You can locate the active nursing assistant classes in Imperial, California listed below. Included in the list are those that have meet the state standards for certification programs. You can contact their phone number in order to gather information regarding the certification training.
Imperial High School
517 W. BARIONI BLVD., RM-504
Imperial, CA 92251
(760) 355-3220
Imperial Valley College
P.O. BOX 158
Imperial, CA 92251
(760) 355-6348
A CNA certificate is a major requirement to work as a nurse aide in California. For those who have never been certified before, they can only receive a certification issued by the State by passing the National Nurse Aide Assessment Program exam.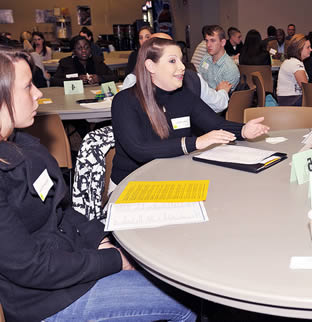 To be eligible to apply for the exam, candidates must complete a state-approved CNA training program that is approved by the Department of Public Health. The program curriculum will consists of 150 hours of training that are divided into theory and supervised practical training in a nursing home. Upon finishing the program, candidates will receive a certificate of completion, which will be used when applying for the NNAAP exam.
The NNAAP exams are conducted by Pearson VUE. Candidates can get a copy of the application forms from either their instructors or by downloading one from the Pearson VUE official website at www.pearsonvue.com. Candidates can also go to the website to:
•    Download a copy of the CNA Candidate Handbook
•    Check the available schedules of the Regional Testing Sites
•    Get a copy of the Nursing Assistant Practice Written Exam and complete Skills Check List
Candidates can also check available testing schedules for Northern Region by visiting: www.missioncollege.org/dept/HWI/regional_tesing.html.
And for Southern Region at:
http://www.regionaltestingcenter.org
All applications must be submitted to the appropriate testing sites. Once the Testing Site receives the applications, they will reply with a confirmation notice that will contain information regarding the exam such as the exam date. If the candidate is unavailable on that date, he is entitled to one free rescheduling. To avoid any problems, candidates must inform CDPH at least 2 business days before the exam date.
A candidate can only be certified if he is able to pass both the knowledge and the skills evaluation portion of the exam. If a candidate passes, Pearson VUE will forward his name to the Aide and Technician Certification Section. The ATCS will then send him his CNA certificate within 10 days. This certificate is only valid for 2 years and must be renewed before it expires. No CNA is allowed to work with an expired certificate.
Imperial city has a population of 14,758 people as of the last census. It is located north of El Centro, which is only around 4 miles. This city has only 5.9 square miles of total land area.   It is a part of the El Centro metropolitan area and is a center of the Imperial Valley.  The reason for this is that the Valley itself is near Mexico. Nearby recreational facilities is a main attraction to tourists and people living near the area.
The major employers in the area include Calexico Hospital, Pioneers Memorial Hospital, and the Clinicas de Salud Del Pueblo. Other main employers in the area are those mostly owned by the government and private casinos. Other health care institutions in the area are the Cares which is located at 506 West Aten Road, Imperial +1 760-355-2745, and County of Imperial which is at 2061 Ross Ave # B, El Centro, +1 760-352-5800. photo attribution: westconn