Students looking to join nurse aide classes in the city of Fountain Valley, California can find the most recent courses shared here. If you know any other certified nursing assistant classes or training programs that are being offered, send them to us and we will add them to the list.
Manor Care Nursing Center
11680 Warner Avenue,
Fountain Valley, California 92708
(714) 241-9800
If you want to start a worthwhile career in health care, you can try to become a nursing aide. CNAs work under the supervision of registered nurses, providing nursing and nursing-like services to patients who are in different health care facilities. Becoming a nursing aide in California involves completing a CDPH-approved 150-hour training programs and challenging the certification exam. According to the law, only certified nursing aides are allowed to work in health care facilities that are approved by the Department.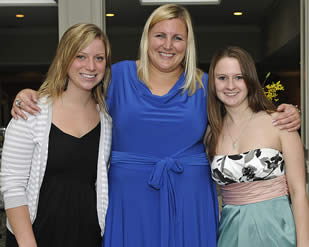 Enrolling in a CNA program will make you eligible to apply for the certification exam. These programs will give you the training you need to properly meet each patient's individual needs of care. Because of the increase of nursing aide students, you can now find CNA programs are now offered in different facilities, especially health care institutions like nursing homes and hospitals.
When looking for a suitable program to enroll in, you must make sure that the one you choose is approved by the state's CDPH. This will ensure that you will learn all 16 modules and concepts that were defined by the federal and state. You will cover topics such as infection control, aging process, emergency procedures, patient care skills, vital signs, nutrition, and many more.
After your training, the next step is to apply for the certification exam. This exam consists of a written test and a skills evaluation exam. If you have any trouble in reading English, you may request to take an oral exam in conjunction with the written test. The request for the oral exam must be made upon applying for the exam. Keep note that there is no additional payment if you take the oral exam.
If you pass all the tests, you will receive your CNA certification from the ATCS. They will send it to your address within 10 days after you pass. Failing in any part of the exam means that you will have to reapply for the exam and retake the test you fail in. You will only have a maximum of 3 attempts to pass. Failing after the third attempt will require you to undergo retraining before you are allowed to apply again.
Unlike some states, the nurse aide certifications in CA must be renewed every 2 years. To be eligible for renewal, you must provide proof of employment for a minimum of 8 hours and completion of 48 hours of in-service/CE. For the continuing education to qualify, it must be taken only at an approved educational institution.
Fountain Valley is a city that can be found in Orange County. It has a total population of approximately 55,313 people. The total area of the city is around 9.031 sq miles and has a population density of 6,124.6/sq miles. This area was originally inhabited by the Tongva people a long time ago. The name of the city refers to the very high water table in the area back at the time when the name was chosen.
Examples of health care centers that you can find in the area include Talbert Medical Group, Comprehensive Pulmonary Medical Group, ABC Health Center Inc., E & J Medical-Billing Service, Orange County Cardio Center Inc., Accurate Healthcare Supplies, Orange Coast Memorial, Orange Country Acne Care Medical Clinic Inc., The Woman's Health Center, and Doctors Surgery Center. photo attribution: westconn