The nursing assistant classes being offered by schools that are located in Joshua Tree, California are located on this page. For any questions, please do not hesitate to call the number shown below each program.
Copper Mountain Campus
6162 Rotary Way, Po Box 1398
Joshua Tree, CA 92252
(760) 366-3791
Website: http://www.cmccd.edu/
If you want to become a nursing assistant in California, then you must first enroll in a state-approved CNA program. These training programs will provide you with the knowledge and skills you will need to properly take care of patients.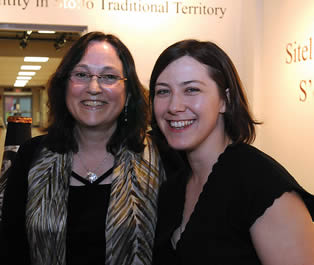 CNA training consists of a minimum of 50 hours of lectures and 100 hours of supervised clinical practice. Students will be supervised by registered nurses with training in how to educate adults. Students will be taught basic nursing procedures like vital signs taking as well as how to assist people in their daily activities such as bathing, dressing, eating, ambulating, etc.  Students will learn different concepts like infection control, safety and emergency care, communication and interpersonal skills, patients' rights and independence, and other related topics.
Some online computer training programs are available. You will need to check with the CDPH to ensure they have been approved for instruction and meet state standards. In addition you will only be allowed to take 24 of the 48 required training hours online, the rest must be completed in an offline facility. You can learn more about accepted online course by visiting www.cdph.ca.gov.
The next step that every aspiring nursing aide must take is applying for the certification exam. The Nursing Home Reform Act requires all nursing aides to be certified. The certification exam consists of a 2-hour written/oral test and a 25-minute skills exam. Aspirants must pass both parts in order to get certified.
Once you are certified, your name will be added to the state's Nurse Aide Registry. You will be allowed to work in any healthcare facility so long as your name is on the NAR. In order to keep your name on the NAR, you must renew your certification every 2 years.  You must work, for compensation, for at least 8 hours and complete 48 hours of in-service training/CE to be eligible for renewal.
When completing the in-service training or continuing education, you must only enroll in a program that is approved by the CDPH. Half of the required hours are allowed to be completed through approved online courses. Examples of trainings or courses that you can take include: Pharmacology, Medical Terminologies, Physiology, Human Anatomy, Chemistry, Therapeutic Physical Training, CPR, Child Development, or First Aide.
If you fail to meet the requirements for renewal, your certification will expire and you will not be allowed to continue working in a state-certified healthcare facility. An expired certificate can no longer be renewed. However, it can be reactivated by taking a competency evaluation exam. Take note that this is only possible if your certification has not expired for more than 2 years. To speak with someone about the requirements or get more information about passing the exams you can call the registry at (916) 327-2445 or ask questions via email at cna@cdph.ca.gov.
This is another census-designated place or CDP that is situated in San Bernardino County. As of the 2010 census, their population has now reached up to 7,414 which were around 4,200 back in 2000. They have a total area of 95.9 km² where all of it is land. Their population density is 200.1 people per square mile.
Health centers that can be found within the city include Family Health Center of Joshua Tree (760) 366-7555, Unity Home Hotline Domestic Violence Shelter (760) 366-9663, Hi-Desert Family Health Clinic, and Desert Medical Imaging. photo attribution: ufv