The CNA classes in Santa Rosa, California that are available are shown to you on the list below. As a student one will receive skills training in a variety of useful medical procedures to help assist nurses and other health care staff. In addition one will get classroom medical theory instruction to help prepare for the job.
Santa Rosa Junior College
1501 MENDOCINO AVE.
SANTA ROSA, CA 95401
(707) 527-4271
American Red Cross Sonoma & Mendocino Counties
5297 AERO DRIVE
SANTA ROSA, CA 95401
707-577-7640
[AM and PM classes available]
Nursing Assistant Training in Rohnert Park (3 miles south of Santa Rosa)
North Bay CNA Training Program
1300 Valley House Drive #100,
Rohnert Park, CA 94928
Contact Number: 707.304.4131
website: www.nbcna.com
With the current demand for nursing assistants today, it is the best time to train and become one. California is one of the best places to start a career as a nursing assistant. Depending on where you will work, you can make $20,000 to $38,000 in a year. To work in this state as a nursing assistant you must be certified.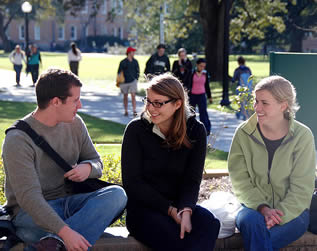 The first thing that you need to do is to undergo training in a state-approved CNA training course. Training courses are available in CDPH-approved nursing homes, hospitals, home care facilities, private schools, vocational and technical colleges, and other healthcare facilities. The state requires you to complete 50 hours of classroom instructions and 100 hours of clinical practice to complete your training and become eligible to apply for the National Nurse Aide Assessment Program examination.
As soon as you are through with your training, you can then submit your application forms for the NNAAP examinations. These exams are conducted by Pearson VUE at approved Regional Testing Centers. The examinations consist of a written/oral test and a skills evaluation exam. You must pass both parts to get certified. To know more about the NNAAP examination, please download a copy of the Candidate Handbook at http://www.asisvcs.com/publications/pdf/070500.pdf.
For those who wish to work in California through reciprocity, you can only apply if you are a current holder of an active CNA certification and able to maintain a good relationship with your state. All reciprocity applicants are required to be fingerprinted and pass the federal and state background checks.
Employers will only hire those who are certified by the ATCS. They will verify each applicant's certification before hiring them. If you wish to check your own record, you can do so by going to http://www.apps.cdph.ca.gov/cvl/SearchPage.aspx and simply enter either your full name or certification number.
Certifications in California are required to be renewed every 2 years. The state requires you to work as a paid nursing assistant for at least 8 hours and complete 48 hours of in-service/CE before your certification's expiration. You must complete a minimum of 12 hours of in-service/CE every year. If you fail to renew, your certification will expire and you will lose your eligibility to work.
Expired certifications can no longer be renewed, but can be reactivated by challenging a competency evaluation exam. The evaluation exam is only for those whose certification has not expired for more than 2 years. If your certification has expired for more than 2 years, then you will have to start all over from training to challenging the NNAAP examination.
This is the county seat for Sonoma County. According to the latest census, their population has now reached up to 167,815. It is also the largest city in California's Wine Country and the 5th largest in the San Francisco Bay Area. It just falls behind San Jose, San Francisco, Oakland and Fremont. With a total area of 41.499 sq miles and a population density of 4,043.8/sq miles, it ranks 26th as the largest in the entire state.
St. Joseph Health System, Medtronic, and Sutter Medical Center are three of the biggest employers in the city. Other health care centers/clinics in the city include Lomi Psychotherapy Clinic, Cintas Facility Services of Santa Rosa, CA, Sonoma County Santa Rosa Department of Health Services, Summerfield Healthcare Center, Right at Home, STD Test Express, and Women's Health Specialists. photo attribution: tulanesally