The places in Paramount, California where you can enroll in nursing assistant training are listed for you on this page. If you know other vocational programs, colleges, or health care facility classes that are being offered in the city, contact us and we will add them to the page.
[There are no CNA classes in Paramount, CA that are currently being offered as of the moment.]
The goal of the Nursing Home Reform Act is to provide better quality care to patients living in nursing homes and other health care settings. In order to meet this goal, all aspiring nursing assistants in California are now required to complete a CNA training program that is approved by the California Department of Public Health or CDPH.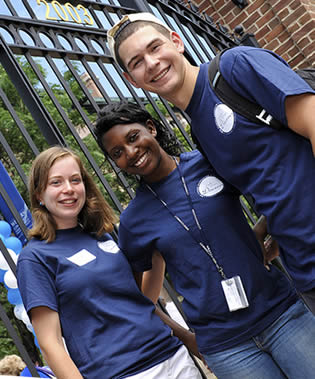 CNA training programs in this state consist of 50 hours of classroom instructions and 100 hours of clinical practice. To protect the interest of the patients, all students must undergo criminal background checks before the start of the clinical rotation. Students must also undergo physical checkups and medical examinations to make sure that they are physically fit to take care of patients and are free of communicable diseases such as tuberculosis.
As soon as you are through with your training, the next step is to complete the application packets for the certification exam and send them to your nearest Regional Testing Centers. Before you submit the applications, you must make sure that you have everything, including the $90 payment fee for the testing. Those who are located in Northern California must submit their applications and make their payments payable to:
Mission College
3000 Mission College Blvd MS 19
Santa Clara, California 95054
(408) 855-5315
Fax: (408) 855-5213
For those located in Southern California, please submit all applications:
Regional Testing Center
Golden West College
15744 Golden West Street
Library 116
Huntington Beach, California 92647
(714) 895-8708
Fax: (714) 895-8994
If you pass both the knowledge exam and the skills evaluation, you will receive your CNA certificate from the Aide and Technician Certification Section. Getting certified is the final step in becoming a nursing assistant. According to the law, only certified nursing assistants are allowed to work in a CDPH-approved nursing home or facility.
CNA certifications must be renewed every 24 months. Nursing assistants must find work for at least 8 hours as well as complete 48 hours of in-service training/continuing education to be eligible for renewal. If you fail to meet the requirements for renewal, your certification will expire. No nursing assistant is allowed to continue working with an expired certification. If you wish to reactivate your certification, you must immediately apply for the competency evaluation exam.
This is a part of Los Angeles County. According to the 2010 census, it has about 54,098 people living in the area. It is also part of the Greater Los Angeles Area. This city is bordered by cities like Lynwood, South Gate, Downey, Compton and Bellflower. The total area of this city is approximately 4.840 sq miles. It has a population density of 11,177.3/sq miles.
Examples of health care providers and centers in the area include Z Ayyoub Medical Group, La DCS Student Intern Unit, Sylvia De La Llana MD, Dust to Dawn Urgent Care, Med Health Services, Huntleith Health Care, Reliance Home Health Services, and Suburban Medical Center. photo attribution: westconn