Schools that offer CNA classes in Daly City, California are provided for you in the list below. Call the phone number provided for course schedules, requirements, facility details and other information. If you know of any training that is offered in Daly City that is not on this page please contact us so we can add the information below.
Providence Vocational School
189 School Street
Daly City, CA 94014
(650) 991-2309
[morning And Afternoon Classes Available]
Bay Area College Of Nursing, Inc.
6150 Mission St.; Ste-103
Daly City, CA 94014
(650) 755-6888
Centerpointe Learning Institute
7212 Mission St.
Daly City, CA 94014
(650) 991-9800
[morning And Evening Classes Available]
Preferred College Of Nursing
295 89th St.; Ste-205
Daly City, CA 94015
(650) 758-4600
Northern California Nursing Academy
355 Gellert Blvd.; Ste-279
Daly City, CA 94015
(650) 992-5448
Josua Nursing School
699 Serramonte Blvd.; #226
Daly City, CA 94015
(650) 290-4321
A CNA, who is also referred to as a certified nursing assistant or a nursing aide, is a trained individual who helps patients and clients with their individual needs. They provide basic nursing care and assist in their daily activities while under the supervision of licensed nurses.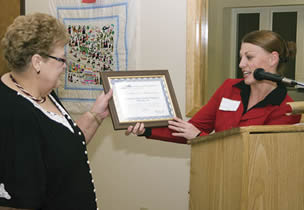 They make an average of $29,000 in a year and can be found working in different healthcare institutions. Nursing assistants are currently some of the most in demand healthcare providers throughout the state of California. If you are thinking about starting a career in healthcare, then this is the way to do it.
To work as a nursing aide, it is important that you are properly trained and certified. It is crucial that patients receive only top qualify care from their healthcare providers. That is why the first step in becoming a nursing aide is to enroll in a state-approved CNA program.
Certified nurse aide programs are offered through different institutions and schools. Approved programs are required to offer no less than 150 hours of both lectures and practical training. Training programs will teach students all the knowledge and skills they will need to take care of the patients. It can take you from about 8 to 24 weeks of continuous training to complete a program.
Once you are through with your training you will become eligible to apply for the certification exam. Your training will only be valid for 24 months, so you must get certified within that time. If you fail to get certified you will be required to complete another 150-hour training program.
The certification exam is more than just a written/oral test. You will also be required to demonstrate that you are competent in 5 different nursing procedures and skills in front of a CNA evaluator. You will only get a certification if you pass both tests.
If you wish to maximize your time efficiently and further your training as a healthcare professional, you should enroll yourself in a 40-hour home health aide program. Their training consists of 20 hours of lectures and 20 hours of supervised clinical practice which is similar to nursing assistant training.
These two careers are both entry-level professions which make them a great pair. The training and experience you get from either one of them will be a great stepping stone if you ever want to aim for a higher degree. However, there are also several advanced certifications that you can avail once you are a certified nursing aide/assistant.
This city is the largest city in San Mateo County. It has a total population of about 101,123. You can find Daly City directly south of San Francisco. It was named after John Daly. The total area is 7.664 sq miles with a population density of 13,194.5/sq miles.
Health centers that you can find in this city include Latchkey Alternative Center, Digestive Disease Medical Group, Digestive Disease Medical Group, Primary Health Care Associates, Davita Daly City Dialysis-3805, Impaq Health Services, Sleep Medicine Center, Supplemental Health Care, and Daly City Health Services. photo attribution: usdagov